It's got Ferrari in its Veins
May 31, 2019
Loading...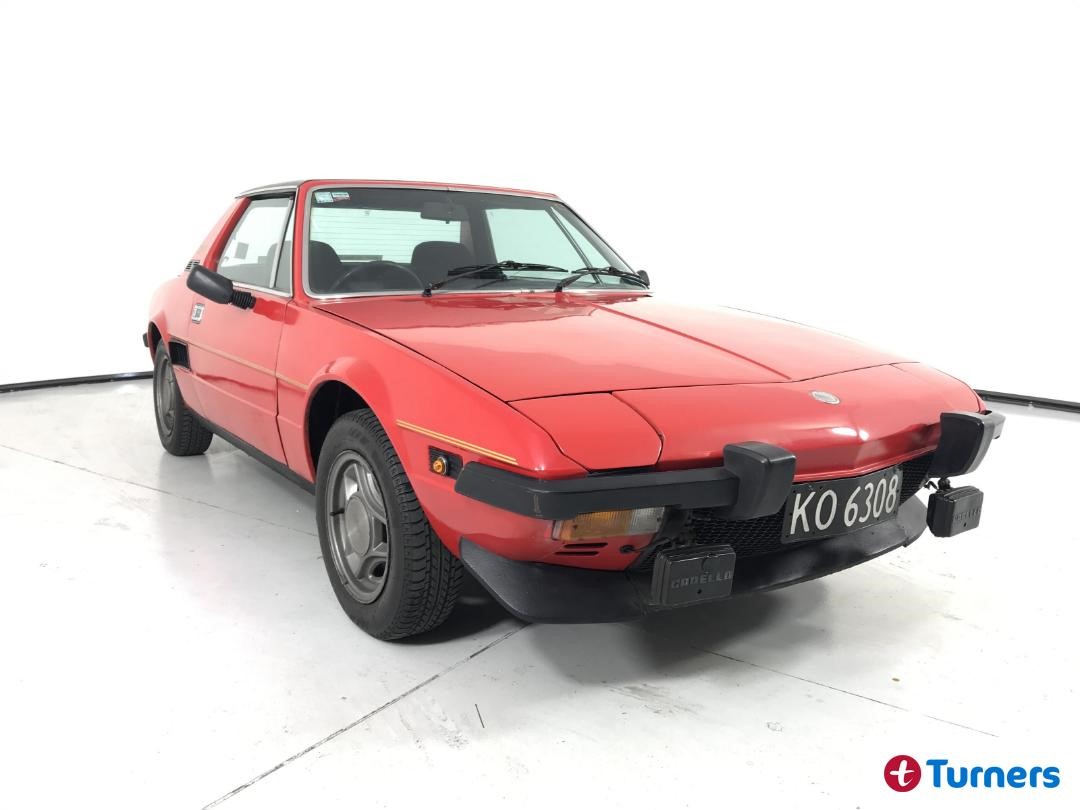 When you get past the tired old "fix it again Tony" and "rust bucket" comments (as if somehow every other car from the 70s was reliable and rust free) you realise there's much to like about Fiat's X19. And this one owner example is coming up in our Classic auction.
Yes, Fiats from the seventies rusted alarmingly quickly and they had more than their fair share of electrical issues, but if you can find a good one then you're often in for a treat. The X19 is a good example. It was the first two seater, mid-engine sports car that was affordable, cheap even, and had more that a hint of Ferrari DNA. The Bertone designed X19 came out in 1972, and like many Fiats of the time it had independent suspension and disc brakes all-round. What it didn't inherit from its supercar cousins was power. The 1.3L engine produced just 75hp, but it was a good engine, designed by famous Ferrari engine designer Aurelio Lampredi, and pretty tough, too.
The X19 may not be fast by today's standards and you'll often hear - by way of online social media commenters that have never driven one - that you need to put a more powerful engine in the small Fiat. But remember, this car is from the seventies, and next to the competition from that time (MG, Triumph etc) it held its own nicely. What it had over the competition was driving appeal. Put it on a winding road and the X19 is in its element, that mid-mounted engine and gearbox giving the car near perfect balance. It's a proper fun sports car, even today.
This car started life in Hong Kong before being shipped to NZ by its sole owner in 1982. It comes with loads of history and even a spare, brand new, short block as an extra if desired by the buyer. Finding a good one is the biggest challenge when searching for old cars and this could be the best X19 on the market and it's part of the Christchurch classic auction on June 15th. More details here.

Leave a Comment
Please login to comment