Loading...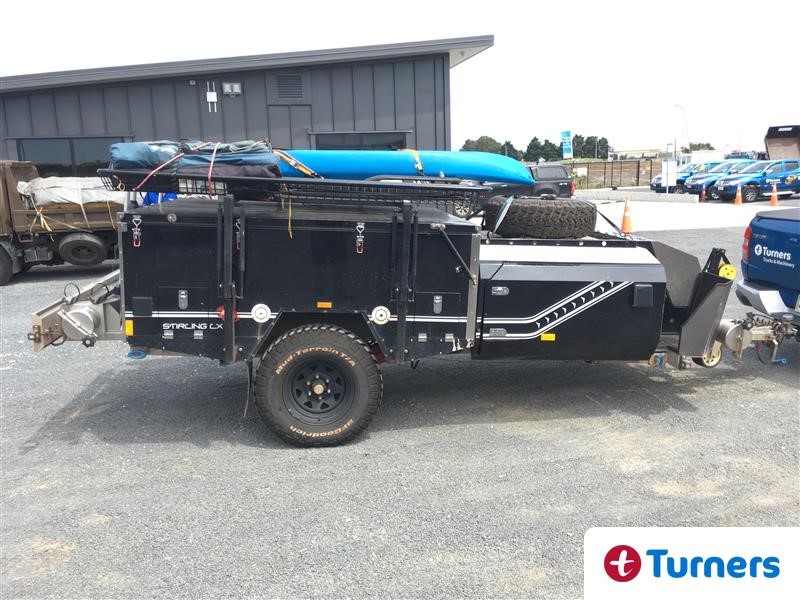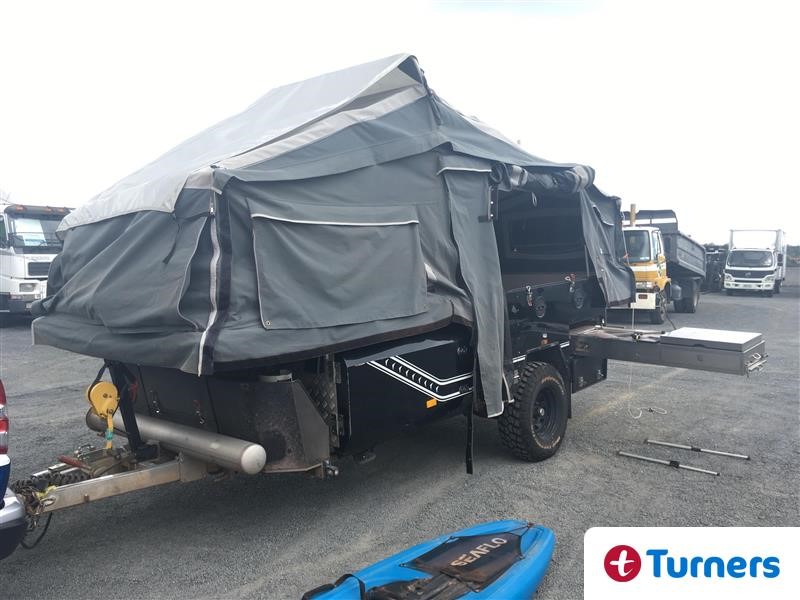 If you love the outdoors, maybe a bit of hunting or fishing, and are not fazed by a flat-packed set of Ikea furniture then the Ezytrail Stirling LX camper is a must have accessory. It's available now – some assembly required.
The Ezytrail camper is a pop-top camper for the rugged wilderness. It's a small canvas house that packs down into a tough off-road trailer with a meaty articulating hitch. It has built-in battery power, cooking facilities, Safari antenna system (so you can get internet in the bush), a stereo, a kayak, and a wonderful indoor/outdoor flow. All you need is a degree in construction engineering and the patience of a saint, at least for the first time you use it.
I have just watched this 10-minute video on how to set up the Stirling LX and I'm exhausted. However, the expert demonstrator says you'll have it down pat by the time you have to pack up at the end of the weekend. There is quite a bit that goes into setting up the accommodation and looking at the photo above the instructions may not have been followed as diligently as they could've been when setting up for the photos.
But this Aussie built camper is the ultimate getaway tool for the serious adventurer that wants a bit more luxury than a tent but doesn't want to look like a softy with a caravan. It apparently sleeps four comfortably, but your idea of comfortable may differ from the manufacturers. It'll keep out the worst of the weather and it's loaded with useful camping accessories.
Find the perfect spot, set it up and you'll never want to leave – mainly because packing it down takes as long as setting it up. This 2017 Ezytrail camper is available now at Turners Trucks in Auckland. More details here.

Leave a Comment
Please login to comment