Mmmmm 3 – 29th January, 2019
Jan 29, 2019
Loading...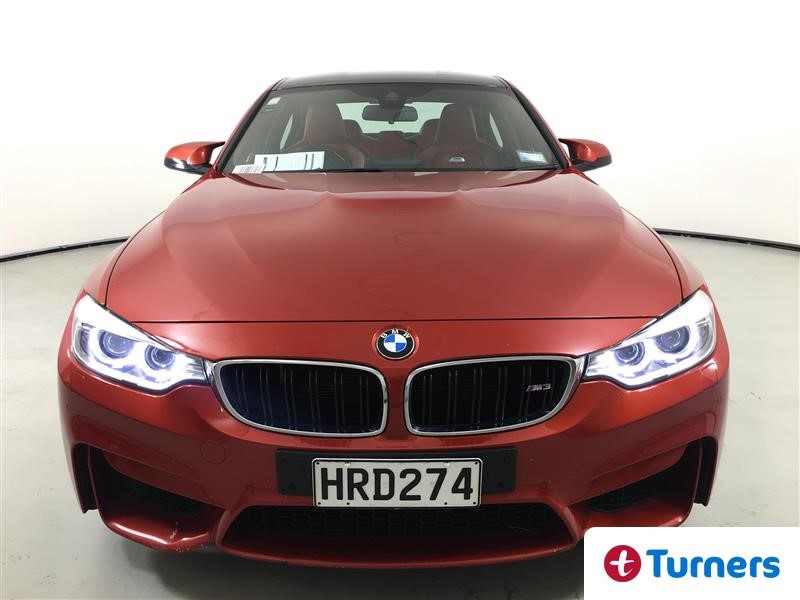 The BMW M3 is a motoring legend and this 2014 F80 M3 lives up to that heady status. From its carbon fibre roof and driveshaft plus aluminium front panels to its twin turbocharged straight six engine and trick 7 speed M-DCT transmission this M3, like those before it, is all about speed. It's stunningly fast but comfortable, too. Read on...
In the beginning there was the amazing E30 M3 of the eighties that was a homologation special of one of the all-time great touring cars to grace race tracks the world over. These left hand drive only cars have been rising in value over the last few years and when they come up for sale now they usually have a price tag north of $100k.
The success of the original E30 M3 led BMW to add a tyre shredding, licence losing version to each of its subsequent 3-Series iterations. All have been incredible dream machines and all have earned their place amongst the BMW greats.
The F80 M3's engine has an output of 425hp, a 0-100kph time of 4.1 seconds and a limited top speed you will never reach outside the confines of a race track. It's also a comfortable and safe car with loads of airbags and driver and passenger comfort gizmos. But seriously, all that really counts is the speed and handling and the M3 has that well and truly covered.
This 2014 NZ new example has travelled 84,000kms and appears to be in very good shape. It has an auction estimate of $50,000-$60,000 and goes under the hammer next Tuesday at Turners Penrose.
Every model of M3 has become an instant classic and the F80 carries on the legendary M3 status. Drive it and marvel at its awesomeness. More details here.

Leave a Comment
Please login to comment