From Another Planet? 31st January, 2019
Jan 31, 2019
Loading...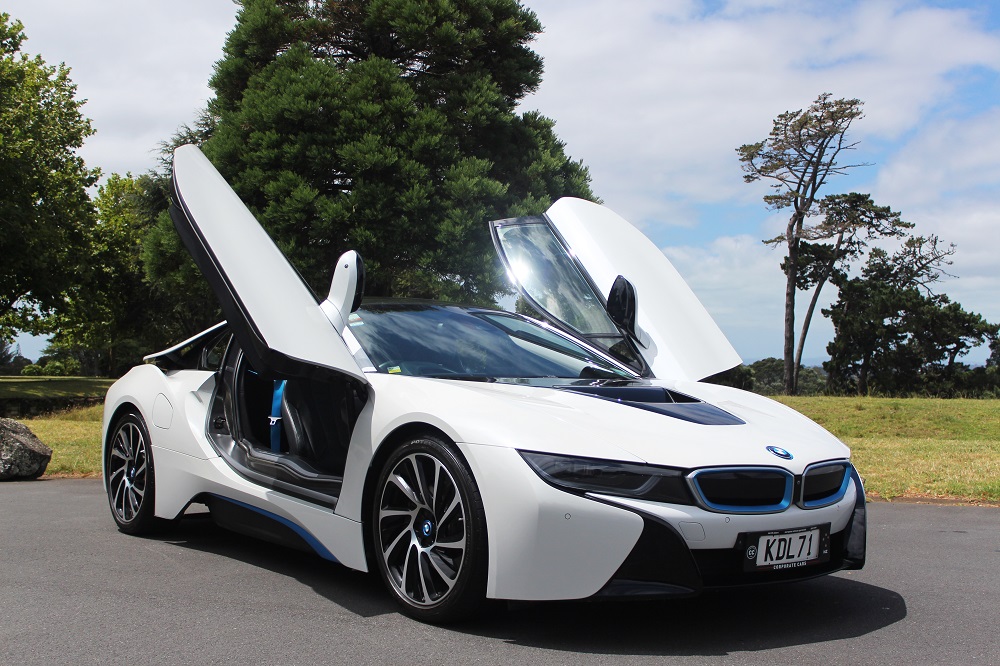 We are used to supercars having unique, aggressive styling but the used BMW i8 looks like it came from outer space, or the future. Indeed, it is likely that the i8 represents the future of supercars. Gone is the screaming V12 with an insatiable thirst for fossil fuels and in its place lies something that sounds, on paper at least, like it would be more at home in nana's hatchback. On the road, however... Turners Penrose are selling one of these incredible cars.
Traditionally, the typical supercar is an overt display of horsepower, torque and a symphony of big, high revving engines that can turn grown adults into starry eyed children with one blip of the throttle. The BMW i8 is neither traditional nor typical. However, it is fast and it will melt the hearts of children of all ages.
The i8 has a decidedly un-supercar 1500cc three cylinder petrol engine that drives the rear wheels and a large electric motor that drives the front wheels. It may not sound like the stuff of dreams but it launches the i8 to 100kph in a tad over 4 seconds and will keep going to a (limited) 250kph. It can be run in full electric mode, although its minimal range is less than other-worldly, or in its very efficient hybrid mode, or in full sports mode where you get all the power working together.
What this means is while the i8 isn't quite in the performance range of Ferraris or Lambos it is a better "real world" supercar. The traditional supercar is epic on a track or deserted road but in most normal driving circumstances it's like a powerful dog constantly straining against its lead. The i8 deals with everyday driving with no fuss. It's quiet and efficient when you need it to be but when you hit that deserted road it performs like it looks. It's the supercar you can use every day.
If there's one area where the i8 is traditional it's price. A new i8 has a list price of $286,000! However, Turners Auckland are selling this 2015 example giving you an opportunity to get yourself a useful performance car with space-age styling at the discount price of $120,860. More details here.

Leave a Comment
Please login to comment