Bullitt Mustang to be Auctioned
Aug 26, 2019
Loading...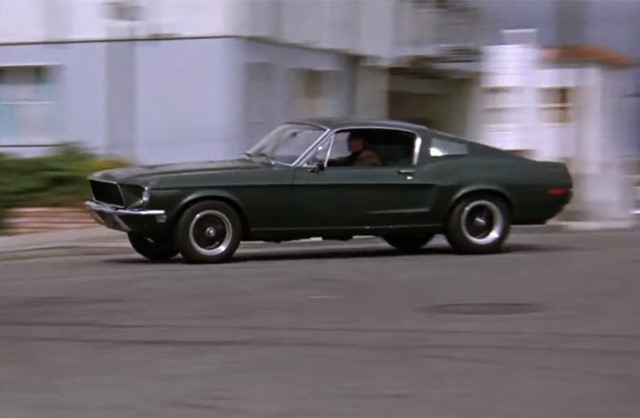 The car chase in 1968's Bullitt is considered by many to be the best of all time. That's a big call, but it is the granddaddy of the modern car chase and its location on the steep streets of San Francisco makes it pretty thrilling. The Ford Mustang used in the film has cult status and its whereabouts was a mystery until just last year. Now the iconic GT Fastback is going to be sold.
The Bullitt chase involves the bad guys, looking very relaxed in a Dodge Charger, and the good guy, Frank Bullitt (Steve McQueen), in a Ford Mustang GT Fastback. McQueen shared the stunt driving duties in the Mustang with professional stunt driver, Bud Ekins. You can tell when McQueen is driving as you can see his face in the rear view mirror. When Bud is driving the mirror is turned away. Two Chargers and two Mustangs were used in the filming. Both Chargers were wrecked and scrapped along with one of the Mustangs (although since resurrected). Watch the chase in all its dialogue free glory here.
The fate of the hero Bullitt Mustang (the one that didn't get wrecked) was a mystery, most believing it lost forever. That was until it was unveiled at Ford's launch of their new Bullitt Mustang in January last year. Then the full story of its post-movie life was revealed.
In 1974 Bob Kiernan saw an ad in Road & Track magazine for the ex Bullitt car and paid $6000 for it. It became the family car until it blew a clutch in 1980 at which time it was pushed into his garage and left. But Bob knew his car was valuable and he loved it. In 1977 Steve McQueen even tried to buy it back but Bob turned him down. Others also came sniffing including a producer of the Charlie's Angels movie, but Bob wasn't having a bar of it.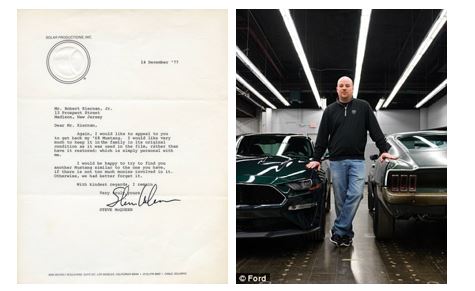 Bob died in 2014 and his son Sean has since refurbished the car to celebrate the 50th anniversary of the film. And now he has decided to sell it. The car will go under the hammer next January is likely to be the most expensive Mustang in history. "Only driven on Sundays by one elderly lady" won't be used in the marketing.
Leave a Comment
Please login to comment