Loading...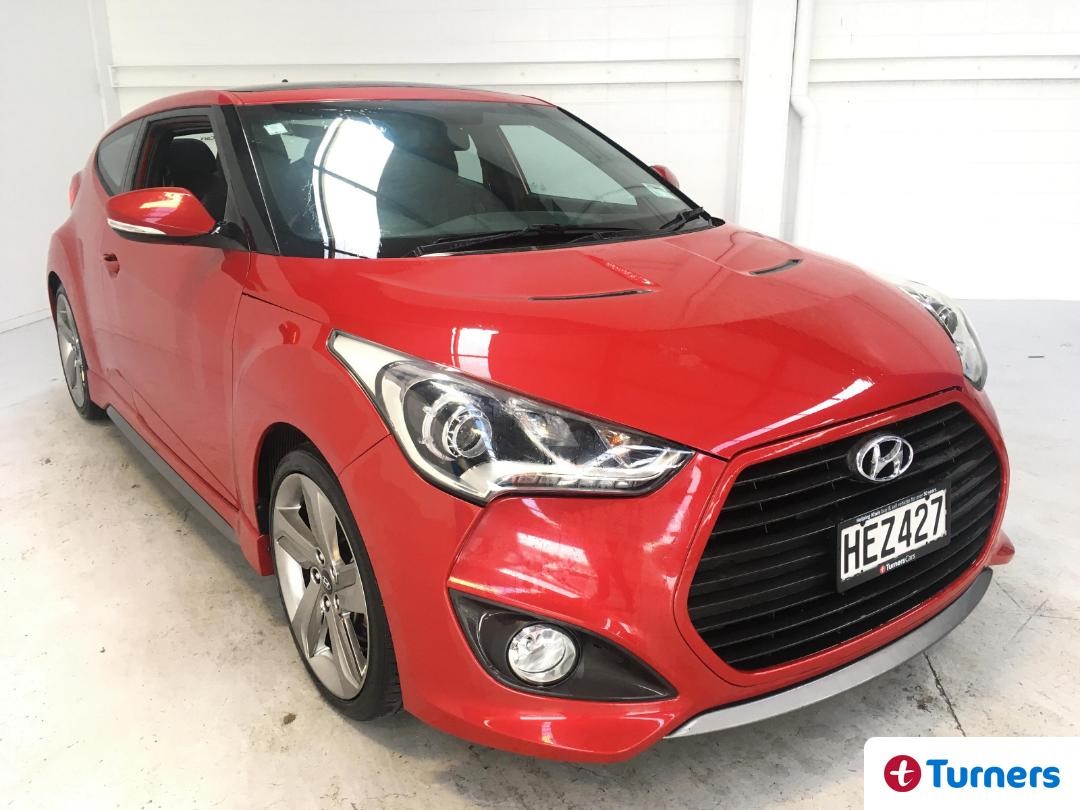 Hyundai has pretty much nailed the hatchback and urban SUV markets and has even created a hot hatch contender in the i30 N. And its foray into the sport coupe market was a giant leap forward over its previous attempts, with the Veloster, a bonkers looking coupe/hatch/sedan with a cool name. Like this one at Turners Whangarei.
A few years ago Hyundai was a fringe player in NZ selling cheap and not very cheerful econo-boxes favoured by health boards as pool cars. You didn't choose a Hyundai, it was chosen for you, usually by an accountant. But all that changed with the Santa Fe in around 2002 and since then most of the dross has disappeared from the model line-up. Their cars are now stylish, functional and reliable. And they are popular. With names such as i20, i30, i40, iLoad, iMax and Ioniq it must've been tempting to call their new sporty coupe "iCoupe", but they didn't.
Maybe because it's not strictly a coupe the decision was made to go with something a little more inspired? Whatever, the Veloster is a magnificent looking machine. It's part coupe, part hot hatch, part sedan, and it works. It's actually a four door hatchback with two doors on one side and one on the other. The standard version is a bit low on power and would struggle to beat a milk tanker in a traffic light sprint but the turbo version has a lusty 201hp and really gets off its chuff when the loud pedal is squished. And for all its sporting intentions the Veloster has a less than hardcore suspension setup making it a bit easier to live with day to day but still fun on a twisty country road.
This particular example from 2013 is the preferred turbo version showing just 70,300kms and can be purchased today for $15,990. It's something a little bit different without sacrificing too much in the way of practicality. And the layout of doors will forever confuse your passengers. More info here.

Leave a Comment
Please login to comment