1928 Auburn 88 Speedster
Oct 1, 2018
Loading...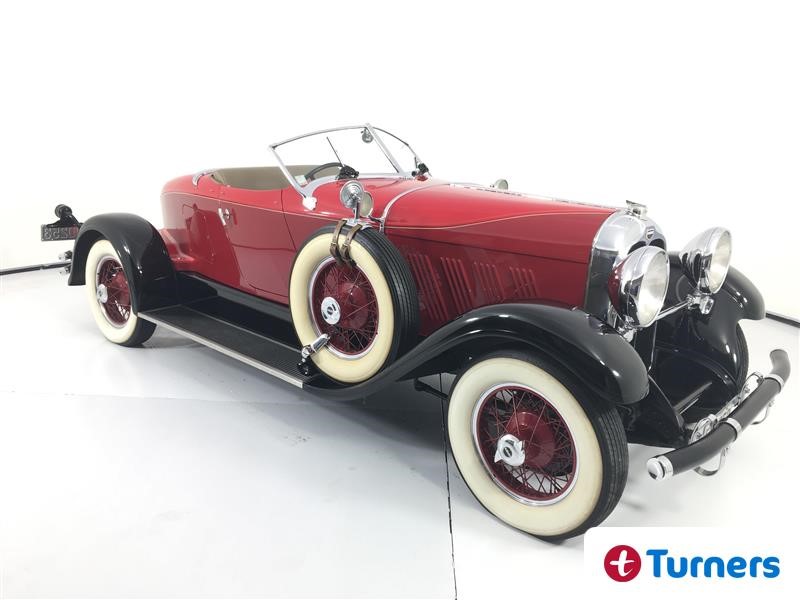 The 1928 Auburn 88 Speedster is undoubtedly the star attraction of the upcoming Classic Car Auction to be held in Christchurch on October 13 on account of the Estate of Gary McVicar who was a prominent businessman involved in the timber industry.
This auction, being run by Turners Cars will feature an amazing variety of rare and interesting classics that Gary McVicar had accumulated before his death approximately four years ago.
The Auburn Speedster has been part of this collection since 2012 but has had a long history in Christchurch dating back to 1932 when it was bought back to Christchurch from England by Charlie Blacklock who was racing speedway over there. Originally the car was imported new from the US into the UK by the legendary Donald Campbell who had the Auburn franchise.

This particular car was the only Speedster 88 ever imported into Christchurch and as such was much admired for its striking good looks and the performance delivered by its straight 8 engine.

Well known in Christchurch in its early days as the 'Red Terror' it would have been undoubtedly the most modern looking car around the city and was much admired and likely to draw a crowd wherever it was parked which was often outside parties. Even today this classic is still fitted an accessory, available at that time, in the form of a lever that when activated diverts the exhaust to exit close to the exhaust manifold thus allowing the full sound of the Lycoming straight 8 engine to be appreciated by all.

The person responsible for undertaking the full restoration and rebuild of this car over a ten year period was Jonathan Chaston who went to enormous lengths to make the car as authentic as possible back to when it was new some 66 years earlier. Not only did Jonathan meticulously rebuild the car but he also created a beautiful album tracing the history of this truly classic motorcar. This comprehensive album features numerous photos , articles, anecdotes and newspaper clippings all relating to the car and its interesting history. This amazing album is being sold with the car.
The car as we see it today would easily fit into a Gatsby movie film set. Not only does it have such stunning looks but the quality of the rebuild, which included reconditioning of all the mechanical parts, ensures that the new owner is not only buying a reliable classic car and a piece of history, but also truly a work of art.
Leave a Comment
Please login to comment