This Fat Cat's Been Working Out - 2nd November, 2018
Nov 2, 2018
Loading...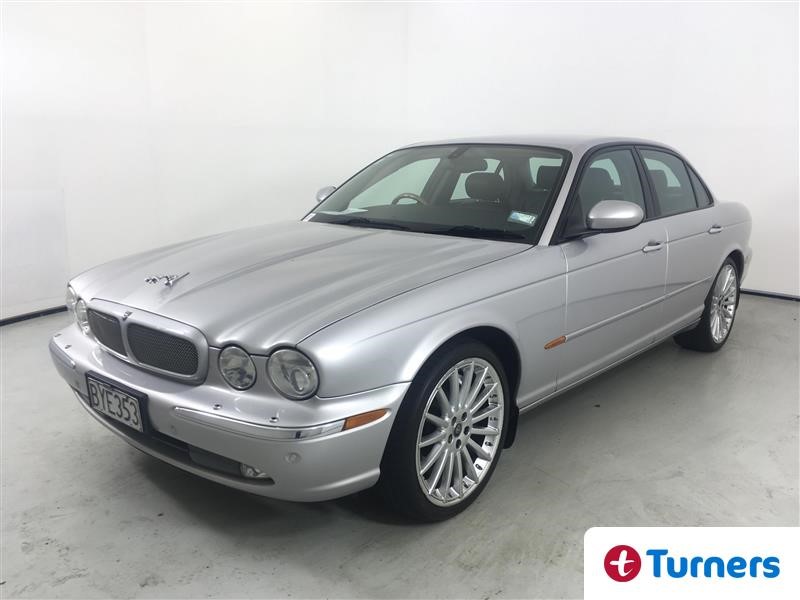 Some see the XJ series Jaguars as fusty, heavy luxo-barges for ferrying around royalty. And that's not entirely unfair. But it does have timeless, even elegant, looks and in the XJR it has some serious power gains and weight loss. This old fat cat has been to the gym and it hunts Audis and Beemers for lunch. It's also a dead-set bargain.
Forget what you perceive the standard Jaguar XJ to be, the XJR is no normal XJ. Whilst it still retains its understated elegance it is 40% lighter than the previous XJ and 60% stiffer due to the use of aluminium over steel. Then you add a supercharged 4.2 V8 pumping out 390hp and you have a pretty epic luxury beast.
The XJR is fast, with 0-100kph coming up in around 5 seconds, but the clever air suspension means it's comfortable, too. And if you are in a hurry the car lowers its suspension by 15mm when you hit 160kph. And when you need to stop it's fitted with big, vented Brembo brakes. It may be 14 years old now, but back in 2004 Jaguar were very serious when they produced this car and today it still looks like it means business.
All of this performance sounds expensive but the auction estimate on this NZ new big Jag is just $4500-$6500. It's hard to imagine you'll go faster and more comfortably for less.
This svelte cat is being auctioned next Thursday (8th Nov) at Turners Penrose. More details here.

Leave a Comment
Please login to comment