A Rare Survivor - 6th November, 2018
Nov 6, 2018
Loading...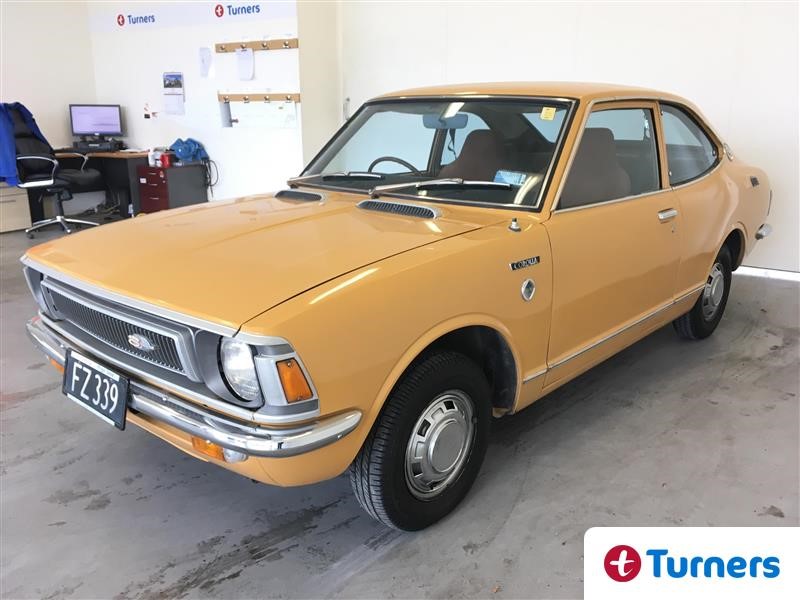 Take a one owner, early example of one of the worlds all-time best selling cars, mix in the more desirable coupe body shell, sprinkle with incredibly low mileage and garnish with original plastic protection still on the door cards. This is the recipe for a very rare and desirable dish being served up by Turners Napier.
I realise that using the words "rare" and "desirable" when describing a Toyota Corolla could be seen as fanciful. But even the most cynical car nut (ok, maybe not the most cynical, but those guys are truly insufferable and best ignored) would have to admit that while the KE20 Corolla is no rare Ferrari or E-Type Jag it is an important step along the way of mass car ownership. For the same reason that the VW Beetle and Mini are held in high regard today, the Corolla was a car of the people, one that brought new levels of reliability and efficiency.
What makes this Corolla rare is that it still exists. If there's one thing that the Japanese car industry hadn't mastered in the 1970s (like the rest of the car industry) it was rust protection. So while huge numbers were built and sold they were pretty disposable and few have survived. What makes it desirable is in the detail.
The devil is in the detail when it comes to mass produced, everyday classics: mileage, ownership and originality. This car scores a hat-trick with what seems to be a genuine 26,000 miles, one lady owner and very original, right down to the remnants of the plastic door card protectors. And if that wasn't enough it's the coupe, and coupe variants always win.
Chrome bumper Japanese cars are becoming quite collectible and this 1972 Corolla is one right out of the box. The online auction will be very interesting and no doubt bidding will be strong. Where will you find another? More details here.

Leave a Comment
Please login to comment