Surely the Cheapest 500 in NZ - 27th November, 2018
Nov 27, 2018
Loading...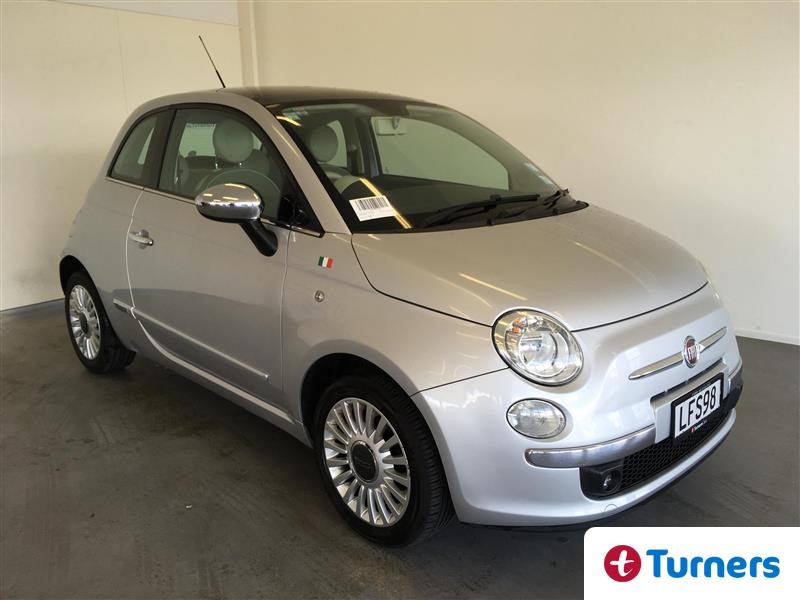 The new Fiat 500 is bigger, more powerful, more refined, safer and faster than the original Bambina. But this 2010 Lounge JTD is available to buy at $6990, or around half the price of a decent vintage one. It'd make a great Christmas prezzy for someone, too.
New Zealand has an important history with the original 500. They were assembled in Auckland and were a very popular seller here. We all knew the 500 as the "Bambina" because that was what the badge said. But NZ was the only place in the world where that name was used. Today, due to the ravages of time and rust, few remain so a good one will cost much more than our featured 2010 model.
The new car has a front mounted, water cooled, 1248cc diesel engine and a 5 speed manual gearbox. The old one had a rear mounted, air cooled, 500cc petrol engine with a 4 speed crash gearbox. The new one will go from 0-100kph in around 13 seconds. The old one would take a year, and only if there was a tail wind and a steep hill to drive down. The new one has airbags, air conditioning, nice stereo, Bluetooth, electric windows, power steering, central locking, traction control... The old one has a sunroof and a heater (and by heater I really mean a basic valve that allows warm air in from the engine bay which is usually accompanied by the smell of exhaust fumes and burnt oil). So the new one wins out in the value for money stakes and it's pretty cute, too.
So if you're looking for a modern city car that's easy on fuel and is not a Suzuki Swift then this wee Fiat makes a lot of sense. At just $6990 you can drive it away without a care in the world. Someone's going to have a merry Christmas, but only if you're very quick. More details here.

Leave a Comment
Please login to comment