Near New for Old Money - 20th November, 2018
Nov 20, 2018
Loading...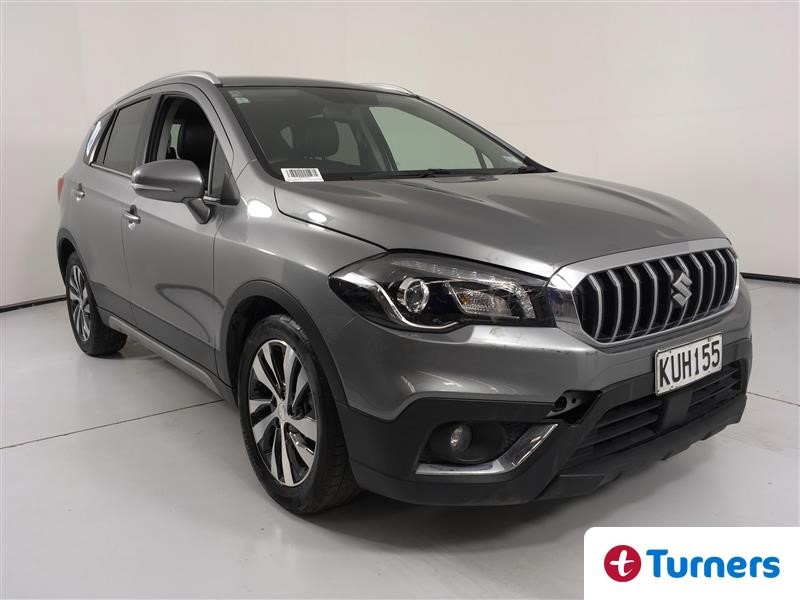 In these days of rising fuel prices an SUV might have less appeal than it once did. But this Suzuki SX-4 S-Cross Prestige has SUV looks and size without the wallet withering big engine. And this 2017, top of the range example has an auction estimate of half the price of a new one.
Traditionally the SUV is tall, wide, long, heavy and thirsty. Under the bonnet usually lives an engine that sculls petrol at an alarming rate or chugs down diesel while slowly killing us all with its emissions. But the Suzuki SX-4 S-Cross Prestige (quite the mouthful) is big enough and features a turbocharged 1.4L petrol engine that returns fuel economy figures that you normally associate with a small hatchback.
You won't be going offroad in this S-Cross as it's only 2WD, but you weren't going offroad anyway, admit it. But it has pretty much everything else you'd expect in a modern car and it still has the balance of its manufacturer warranty.
But the best bit is the price. A new one of these has a list price of $34k but this one owner example, with just 33,000kms on the clock, has an auction guide of $14000-$16000. That's cheap and it'll probably get more on the day, but if you don't bid you can't win, as they say.
This Suzuki SX-4 is at Turners Tauranga and the auction takes place on Thursday 29th November. More details here.

Leave a Comment
Please login to comment