Mini With Max Power - 16th November, 2018
Nov 16, 2018
Loading...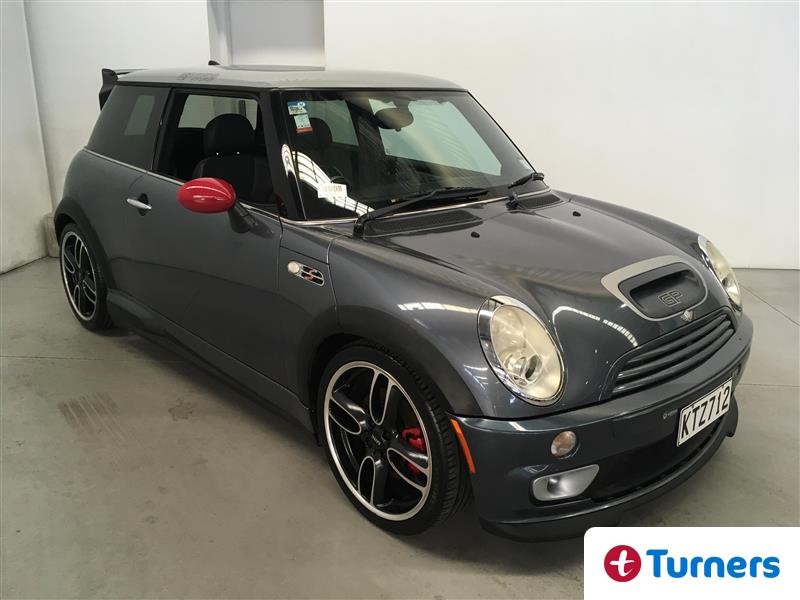 In 2006 the Mini Works GP was the fastest Mini ever factory produced and only 2000 were made for the whole world. If ever a car screamed "future Classic" it's this one. It's not just a Mini Cooper S with a few extra horsepower thrown in; it's a road-going track car with some very special kit. Read on...
The Works GP takes the standard, and very quick, Cooper S, with its 168hp, and ups the power to 215hp. Then, to save weight, the rear seats were ditched, the rear wiper was jettisoned and air conditioning became a 'no cost' option for softies. The standard steel rear suspension trailing arms were replaced with bespoke aluminium components and everything was stiffened up. The result was a saving of nearly 50kgs making the GP a raw, fast and outrageously fun Mini.
Being a two seater with minimal sound deadening means the Works GP is more of a fun weekend or track-day car. But while this might seem frivolous the GP is not all that expensive for what you get and as an investment for the future it's not too hard to justify.
Back in 2006 all 2000 Works GP's were pre-sold before they hit showrooms. This car is Number 1159 assembled at the Bertone factory in Italy and it's available to buy today. There aren't many in NZ so this is a rare opportunity to snag a soon to be collectible Mini at a very reasonable price. More details here.

Leave a Comment
Please login to comment