A Triumph of Substance and Style - 13th November, 2018
Nov 13, 2018
Loading...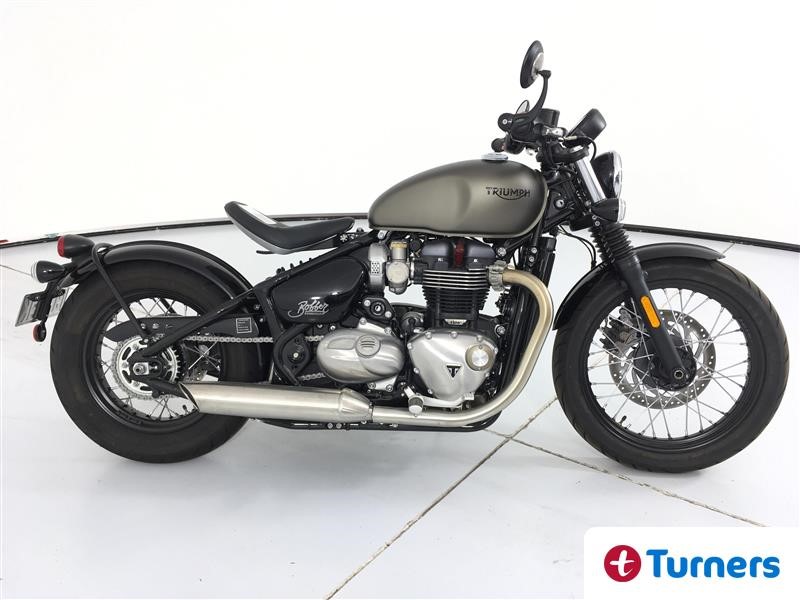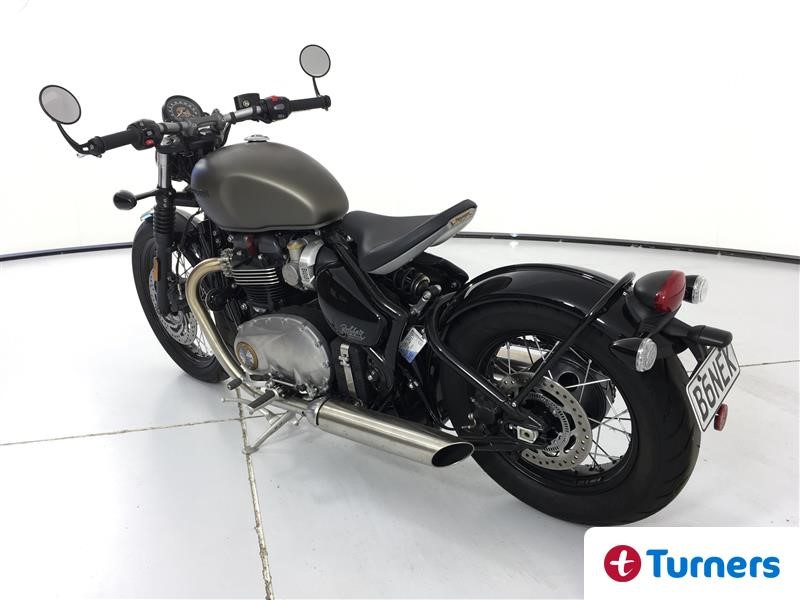 The Triumph Bonneville Bobber could have been a fashion exercise with little in the way of substance. But in actual fact Triumph delivered a retro themed bike that delivered on more than just looks. This near new example has travelled a tiny 58kms and it's for sale now.
The hard tail look (it actually has rear suspension), the single seat that would look at home on an old tractor, tyre hugging mudguards and the big 1200cc lump certainly give the Bobber a 1940s look that is so popular. But do you really want to ride a 1940s bike? Does 1940s engineering appeal in 2018? Well luckily, despite its genuine vintage aesthetic, the Triumph Bobber is also a triumph of substance AND style.
While it looks like it has old carburettors it's actually a facade hiding a fuel injection system. There's also traction control, ABS, adjustable seat, disc brakes, bags of low down grunt as well as good acceleration and a soundtrack to match. It's comfortable, fast, efficient...basically everything you expect from a modern motorcycle. It's also everything you wouldn't expect from a vintage motorcycle making it the best of both worlds.
This one owner 2017 Bobber has barely turned a wheel barring a ride home from the dealership. It has covered just 58km and is in as new condition and ready to go riding this summer.
The Bobber is not just a pretty vintage face, it's actually a properly serious machine that also looks incredibly cool. The auction for this one closes on Thursday or hit the buy now before it's too late. More details here.

Leave a Comment
Please login to comment