My Little Pony - 23rd March, 2018
Mar 23, 2018
Loading...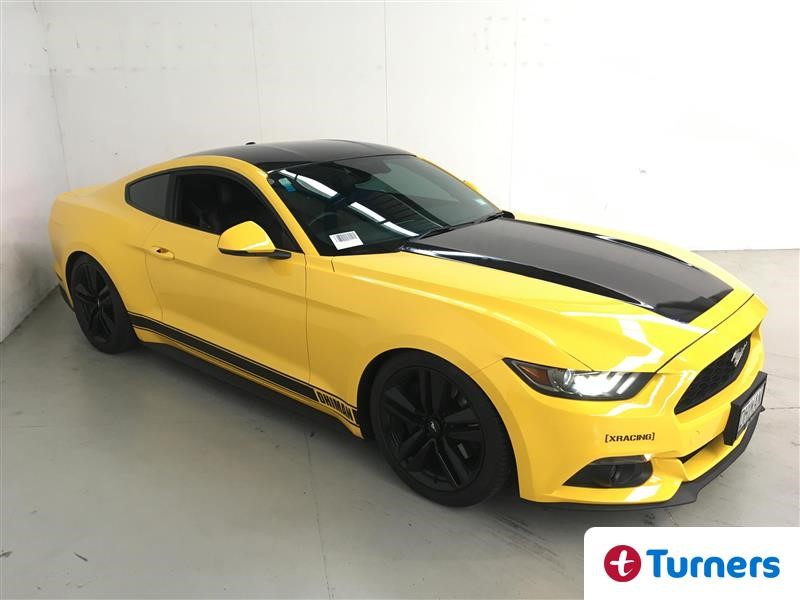 With the four cylinder engine from the Focus RS the Mustang 2.3 Ecoboost seems at odds with what we've come to expect from the iconic pony car. That is, a V8 engine, the V8 rumble and the wallet emptying fuel consumption. But before you right it off as "not a real Mustang" there is much to admire about this little pony.
Sure, the quintessential Ford Mustang will have a big old V8 that shakes the ground when idling at the lights. And to some the very idea of a Mustang fitted with a four pot lump will have them shaking their disapproving fists at the clouds muttering something about PC gone mad. But the Mustang 2.3 Ecoboost is no sheep in wolf's clothing. The turbocharged four boasts 314hp and will get you from a stop sign to 100kph in 5.8 seconds. It's not as quick as the V8 GT but it is cheaper to run. The Ecoboost can achieve 35mpg, which compared to the GT (21mpg) is a pretty compelling number.
Apart from the smaller engine that's hidden under the bonnet the Ecoboost looks just like the GT and includes all the fruity bits you get on the Premium priced V8 model. And if the sound isn't impressive enough for you then there's a range of performance exhaust systems that will transform the Ecoboost from a gentle burble to a popping and banging WRC rally car.
This 2016 Mustang Ecoboost has travelled just 17800km so is as close to being brand new as you can get for a two year old car. There also seems to have been some optional performance extras fitted (I can see a Ridetech air suspension tank in the boot for one). So it's not a case of whether this is a good car or not but more a case of whether you can live without the iconic roar of the V8.
This little pony could be your little pony. It's available right now at Turners North Shore. More details here.

Leave a Comment
Please login to comment