Bargain Beemer - 15th March, 2018
Mar 15, 2018
Loading...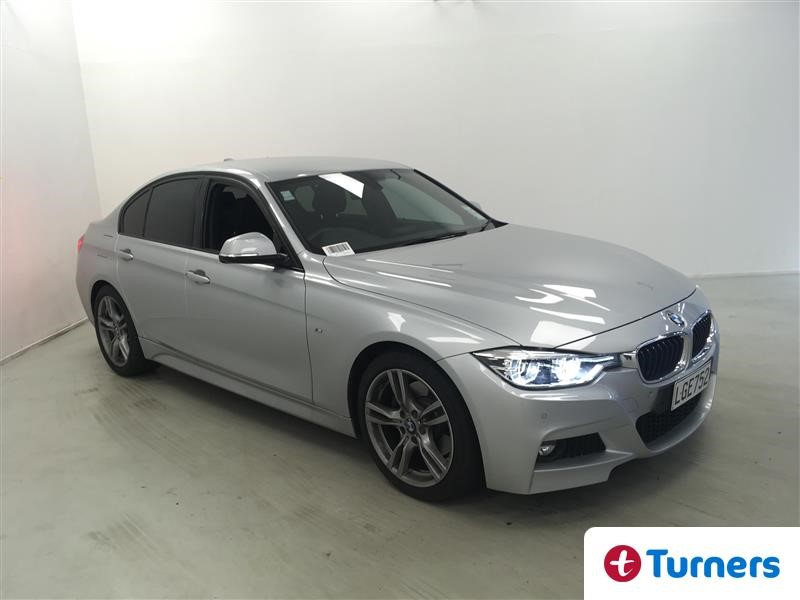 This BMW 330D is just two years old with a mere 25,000kms on the clock and has an auction guide price somewhere in the vicinity of a new base model Toyota Camry. However, unlike the Camry the BMW has bags of power as well as excellent fuel economy plus more features than you can shake a stick at and snob value in spades. Read on...
On paper the BMW 330D is very impressive. BMW claims the six cylinder, 3L Turbo diesel engine has a power output of 255hp and with its eight speed automatic gearbox it will sprint from 0-100kph in just 5.7 seconds and keep going until it reaches its (limited) top speed of 250kph. So it's fast but it's also pretty frugal for a car so swift. BMW claim it can achieve a fuel consumption of 4L per 100km and its 57 litre tank can get you 1100 kilometres. Presumably you won't get this sort of economy if you're driving it hard but it's still very impressive.
Then there are the standard features including NZ Sat nav, front and rear parking sensors, dual zone climate control, a plethora of safety features and the usual BMW comforts like heated leather seats, and quality sounds all wrapped up in a package that oozes understated class.
If you were buying this car new you'd be expecting to part with around $90k but this two year old British import has a price guide of $35,000 - $40,000, less than half its value when new. That's surely a bargain.
This fine piece of German steel is being auctioned at Turners Penrose next Tuesday. More details here.

Leave a Comment
Please login to comment