Holy Horsepower, Batman - 20th June, 2018
Jun 20, 2018
Loading...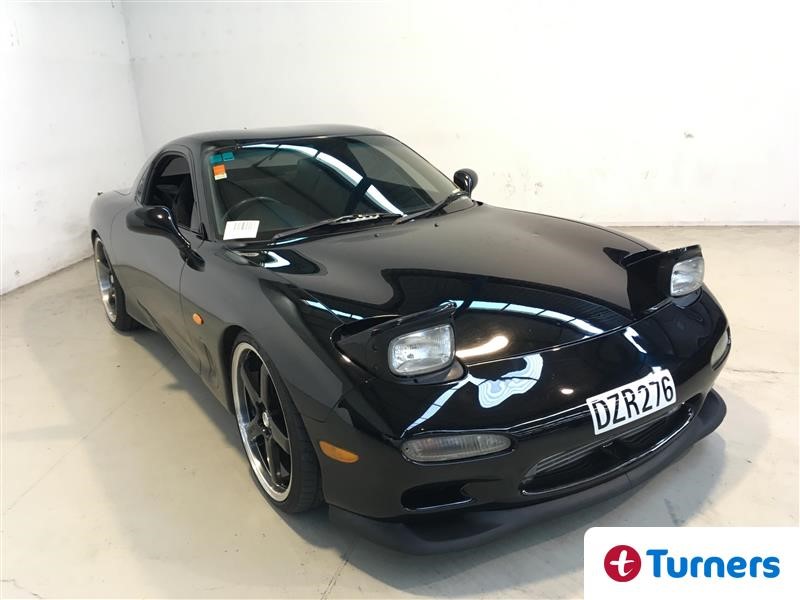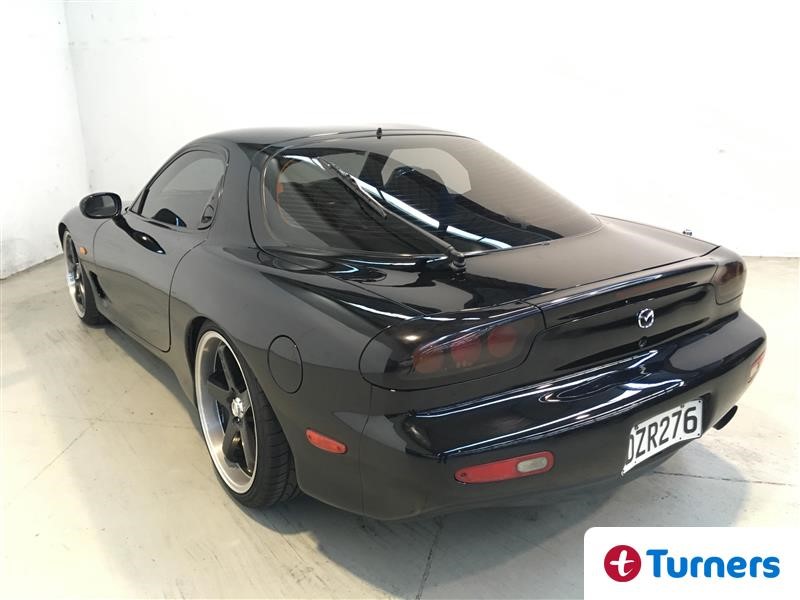 Mazda's third generation RX7, or Batmobile as it is commonly known, is probably the best looking of the series and came from the factory with a decent number of horses (around 250) galloping out of the 13B rotary engine. But for some that was merely a small gathering of ponies when nothing short of a herd of wild stallions would do. Like this one at Turner North shore.
The FD RX7 first appeared in 1992. Ten years later and 68000 cars sold the FD and the RX7 name were retired. It was much admired for its power and handling and won a bunch of awards when it first hit the scene. Being a fast car has meant many have been lost to the perils of over-confident driving or poor maintenance. And many more have been lovingly modified with more horsepower, bigger wheels and tranquillity shattering exhaust systems.
This particular car is from 1998 and has been converted from the factory twin turbo configuration which is seen as complex, unreliable and hot, to a simpler single turbo set-up. It now pumps out 350hp which transforms a quick car into a very quick car. All of this will have come at serious cost but you can buy it with all the hard work done.
If you want fast, beautiful and well sorted then book a test drive today. It won't last long. More details here.

Leave a Comment
Please login to comment