They DO make 'em like they used to - 2nd July, 2018
Jul 2, 2018
Loading...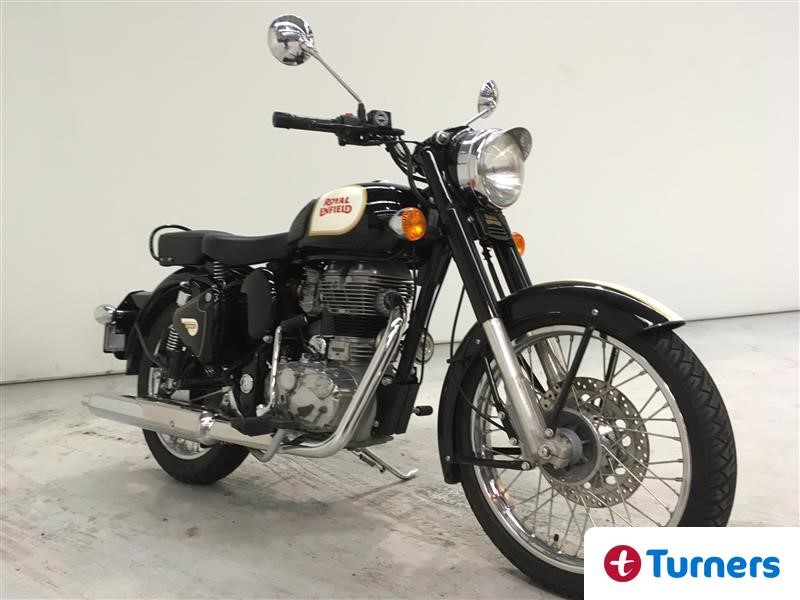 Never has the phrase "they don't make 'em like they used to" been more wrong than when it's applied to a 2016 Royal Enfield motorcycle. Sure it has been updated in a few areas but essentially this Royal Enfield Classic 350 is not much different to the original 1948 Bullet model making it the longest running motorcycle design in history.
Royal Enfield was a British company that started out making guns, most famously the Lee Enfield rifle, and then moved on to bicycles and motorcycles, introducing its first motorcycle in 1901. It started its transformation into an Indian company in 1955 when the Indian Government choose the Bullet for its Police and Army. Royal Enfield teamed up with Madras Motors and the parts were sent from England to be assembled in India. Eventually they were fully manufactured in India and by 1970 the British company ceased to exist. The name, however, still holds the title of 'longest running motorcycle brand in continuous production'.
The Bullet has had a few changes along the way and has more modern technology but it still looks like a 50s bike and still has the familiar throb of a single cylinder engine. Of course there are loads of them in India and if you are trekking around that country you can get them serviced on most street corners. But there is a decent dealer network in NZ and keeping one in tip-top shape won't be a problem.
The Classic 350 and 500 are the ultimate retro bikes in the Royal Enfield range and the ones most people want. They are no sports bike but are comfortable, ride well and fool nearly everyone into thinking they're 60 years old. This Classic 350 is being auctioned online right now at Turners Christchurch. It's less than 2 years old with a mere 4200km on the clock. More details here.

Leave a Comment
Please login to comment