Beach Hop, a festival
Feb 15, 2018
Loading...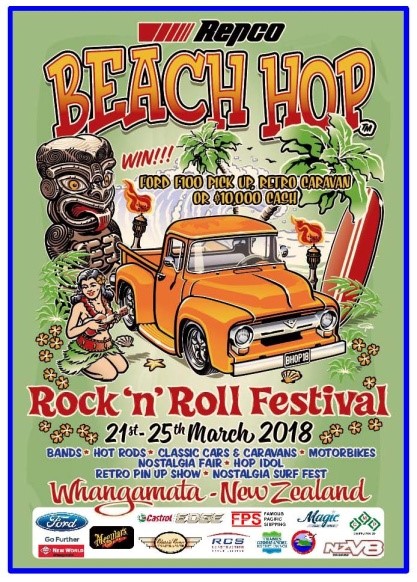 Next month sees the return of Beach Hop, a festival that celebrates 50s and 60s Rock and Roll, retro, nostalgia and old cars. Over the years it has grown into a major event that attracts over 1000 hot rods, classic cars, motorcycles, caravans and more Brylcreem, bobby socks and beehives than you can shake a gearstick at.
Beach Hop is a petrol head's paradise as long as you like your cars or bikes to be from the decades that gave us lashings of chrome, more fins than a fish shop and as American as apple pie. And then there's the music, lots of music, with a leaning towards double basses, muscle shirts and quiffs. There are fashion shows, a nostalgia fair, car cruises, rock and roll dancing lessons and more cars.
It all takes place between 21st and 25th March in Whangamata and if you haven't booked accommodation then you might want to book now...for 2019.
If you're looking for classic cars, take a look at our range here.
Leave a Comment
Please login to comment