Big Crowd for the Classics - 11th December, 2018
Dec 11, 2018
Loading...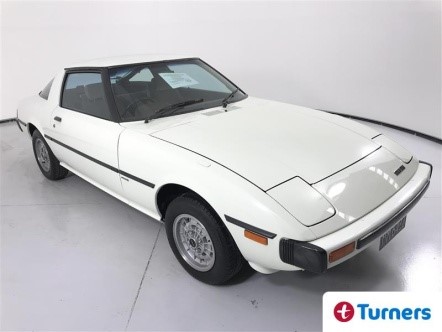 Saturday's classic auction at Turners Christchurch was a resounding success with some standout performers being snapped up by the large crowd in the room as well as many more bidding online. Here are a few of the highlights.
Hammer prices for many of the classics in Christchurch on Saturday suggest there's still plenty of love for the best old cars out there. Classic car investing seems as strong, or stronger, as ever.
A long bidding battle played out with the 1971 Torana XU-1 GTR classic race before the hammer finally fell at $82,000. Probably no real surprise there as these cars have an enthusiastic following and prices have been on a steep climb for a while now. $100k can't be too far into the future for this car.
A very original looking 1979 Mazda RX-7 made a slightly more surprising $30k with very spirited bidding. With the earlier RX-2 and RX-3 prices reaching for the stars it was only a matter of time before the early RX-7s followed and this was a good example of a car who's numbers have dwindled dramatically over the years. A sound investment.
Two other Aussie stars of the show were the very original '68 Monaro complete with its original 186 six under the bonnet making a respectable $72,200 and a very tidy '72 Valiant Pacer out the door for $37,900.
Probably the biggest unknown quantity in the auction was the 1989 Lancia Delta Integrale rally car. This car was understood, but unconfirmed, to have come 4th in the 1992 Rally of NZ in the hands of the late Finnish rally ace Mikael Sundstrom. There's no denying that this car was rough, really rough, but that didn't stop bidders pushing the selling price to $40,400. There's a whole lot of money to be spent getting this car back to its heyday best but it'll be worth it for such an iconic model.
The closest thing to a bargain at the auction was a very original 1963 Mini selling for a reasonable $5550. This car needs a restoration but it's all there and definitely worth the effort.
The next classic auction will be in February 2019 at Turners Christchurch.

Leave a Comment
Please login to comment