Christmas Gifts for the Car Nuts in Your Life
Dec 7, 2018
As is traditional with our December issue of the Good Oil we take a look at some automotive related gifts - good and bad - for the car mad people in your life. As with Newton's third law of motion "For every action there is always an equal and opposite reaction" the same can be said of gifts. For every useful and thoughtful gift there is a useless and thoughtless gift. Let's carefully tiptoe our way through this minefield.
Track Day Experience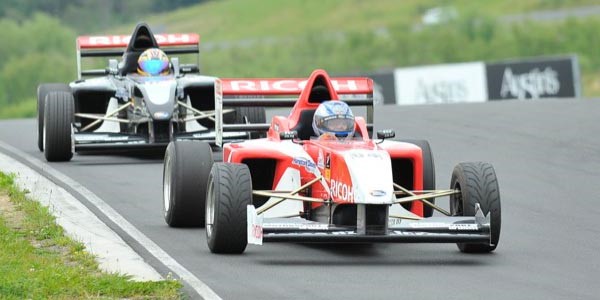 If you are buying for a car nut there's a pretty good chance they like driving. And if they like driving then a track day experience will almost certainly be a winner (I say almost because if they are already a professional race car driver then this gift would fall into the thoughtless category). There are quite a few race car driving experiences on offer at race tracks around the country and they are huge fun. It's almost guaranteed to be the best gift they get this Christmas unless they are in desperate need of socks and jocks or someone else buys them a Ferrari. Budget $300 - $800
Car Floor Mat Beer Coaster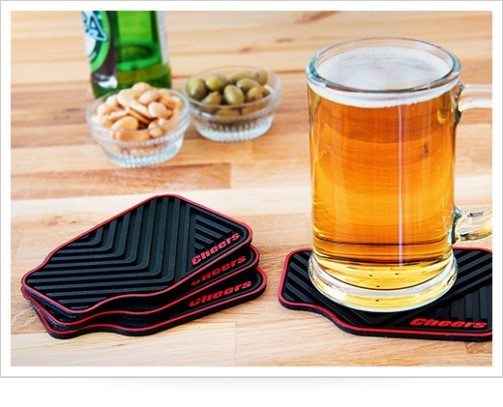 Everyone surely knows that drinking alcohol and driving a car are two mutually exclusive activities that should not be mixed. So when advertising a beer coaster shaped as a car's floor mat with a pint of amber coloured liquid that looks suspiciously like beer sitting proudly on top, this crowd are definitely sending the wrong message. Budget: Just don't.
Tile Mate Tracker
They might be car mad but they might also be forgetful and random when it comes to losing things like car keys. And they're not going out in their car if they can't find the keys. With this thoughtful and clever gift they'll certainly remember you every time they easily locate their lost keys. The Tile Mate tracker attaches to the keyring and when the keys invariably go missing then simply open the App on a phone and BAM, sorted. Can also be used in reverse to find their missing phone and can also be used on wallets and bags. If they lose both the keys and the phone then you did your best and some people are beyond help. Budget: $30-60
Driving Loafers and Gloves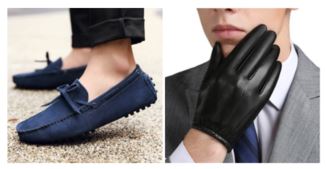 Look, maybe, just maybe, if their name is Giovanni or Guilia and they drive a vintage Alfa Romeo then these questionable fashion accessories might just about pass muster, but only because vintage Alfas have tiny pedals and slippery steering wheels. However, if your gift recipient is named Barry or Sharon and they drive a V8 Commodore or Falcon then their reaction following the tearing off the festive wrapping paper will range from confusion to suspicion to anger, possibly all three – Awkward, to say the least. Budget: Too much.
Cordless Handheld Vacuum Cleaner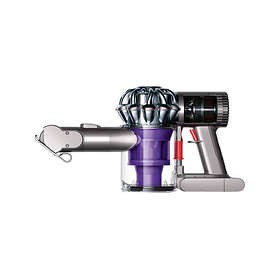 Be very careful with this one. Buying a cleaning appliance for your significant other could be a genius move or one that sends your relationship dangerously close to the rocks. If they do the majority of the cleaning in the house and the current said appliance is knackered then a new one will be gratefully received...BUT NOT AS A GIFT! On the other hand, if they are a car buff who likes to meticulously clean their ride on a frequent basis then a cordless, handheld vacuum cleaner will be seen as a loving and thoughtful gift. But should you share the car and you're the messy one who never cleans it, then maybe not. Fine lines my friends, fine lines. Budget: $150 - $600.
Wheel Cereal Bowl and spanner Spoon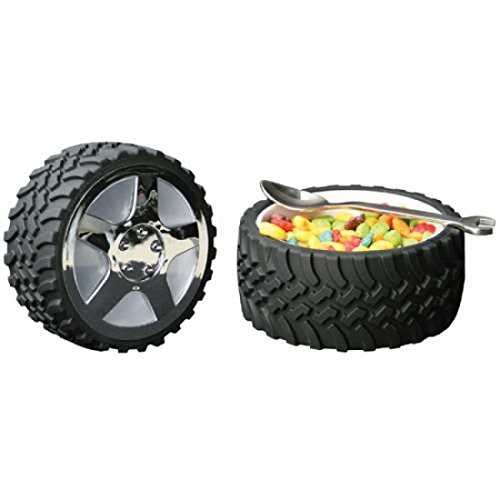 It's hard to imagine someone's reaction when they unwrap this monstrosity but bewilderment seems likely, followed by sadness and disappointment. The bewilderment is easy to understand, the sadness due to the dawning realisation that this is what you think of them, and the disappointment because they, understandably, expected so much more. Unless they are a small child - who is too young to drive - there's nobody that wants to eat cornflakes from a tacky bowl shaped as a tyre with a spoon shaped as a spanner. Budget: a broken relationship and lifelong resentment.
Be careful out there and have a thoughtful Christmas.
Leave a Comment
Please login to comment