Classic Car Auction: Beauty is in the eye of the Beholder - 28th September, 2017
Sep 28, 2017
Loading...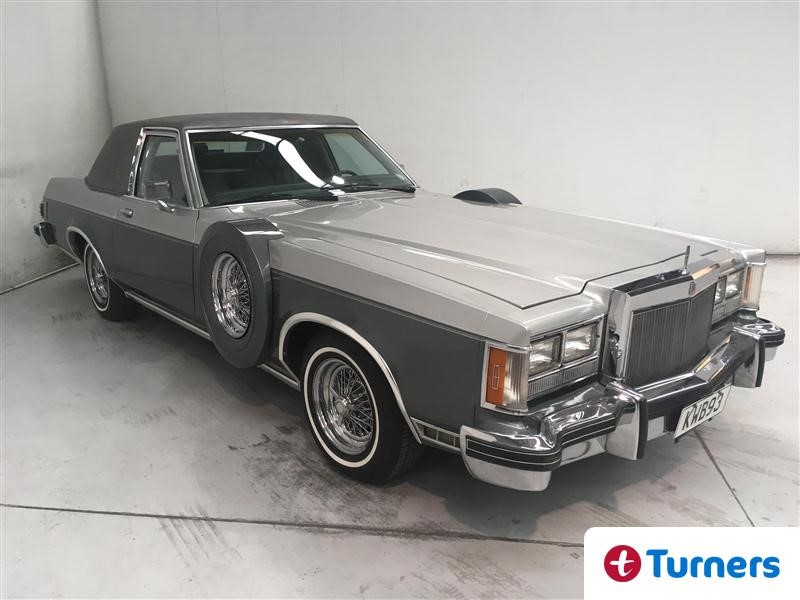 Looking like something a 1970s Texan oil baron might drive, this converted Lincoln Versailles must surely be the only one in NZ. It won't be to everybody's taste but after a few beers – around 25 – I bet it starts to look pretty damn sexy. Well stock up the fridge because this bad boy is being sold as part of our Classic Car Auction.
The Lincoln Versailles was a compact luxury sedan built between 1977 & 1980. Not many were built as it turned out not many people wanted a compact luxury car in 1970s America. However, there were at least some car buyers of the time that were prepared to pay a huge premium to have a Versailles with less seats and an extended bonnet (or hood). These cars were created by the Grandeur Car Corporation of Florida and the main features of their design were cutting out the rear seat section and extending the front to epic cartoon like proportions. There is room for a V16 up front but instead there is a small V8 and the world's largest cool fan shroud. The spare wheels on each side are fakes and there for "decoration" only. It's a classic case of form over function, but when you have form this good who needs function?
Whoever does buy this tremendous creation will stand alone in NZ, literally. But all jokes aside it may be a case of being so ugly it's strangely beautiful and it certainly is unique. Some of the most beautiful songs of all time were sung by Marvin Gaye and he apparently owned one. If it was good enough for a soul music legend it's good enough for you.
This rare piece of automotive art is part of the Turners Classic Car auction starting this Friday (29th Sept). More details here.
Subscribe to our Classic & Prestige Cars email - be the first to know about special events and rare cars. Click here.
Leave a Comment
Please login to comment