A Porsche for Under $10k! 10th November, 2017
Nov 10, 2017
Loading...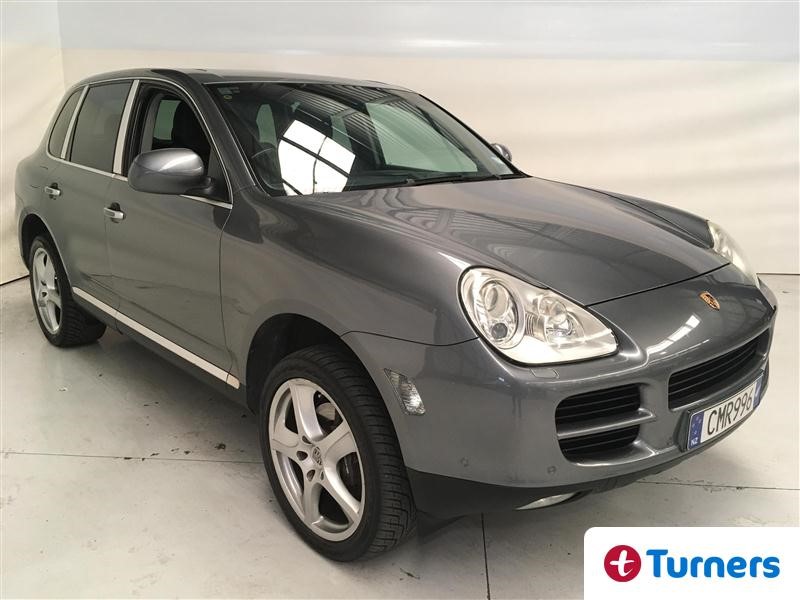 At a time when classic Porsche 911 prices have shot into the stratosphere and beyond it seems refreshing to see an example of the luxury marque at a price that seems more in line with a used Honda Jazz. Okay, sure, it's an SUV and it's done few kilometres but it's still a Porsche with an auction estimate of $6500 - $7500.
The Cayenne was released by Porsche in 2002 and was the company's first foray into the exploding SUV market and the first Porsche to have four doors. Some purists turned their nose up at the big family Porsche but it has proved to be pretty successful and there are some very quick versions to keep the Porsche heads happy. Indeed the first generation Turbo S boasted a 521hp, twin turbo V8 that could sprint from 0-100kph in 5 seconds. Not bad for a family wagon.
Alas the Cayenne being sold by Turners Wellington next week is not the all singing, all dancing Turbo S but the more sedate 3.2l V6. It can still haul your family along at pace and with considerable comfort and to the untrained eye it looks just like the quick version.
A Porsche with such a low price estimate must have a catch, right? Well sort of I guess. This 2004 example was sold new in NZ and is unusual in that it has a manual 6 speed transmission. It has also travelled 236,000kms which for a luxury Porsche is quite high. However, for most other 13 year old cars it's not that high at all. But really, apart from some grumbling wheel bearings it seems like a decent, well looked after car.
Whether or not the Cayenne ever achieves classic status, a sub $10k Porsche is a sub $10k Porsche and your neighbours won't know that it's got a few clicks on the clock. Go on, spoil yourself. More details here.
Leave a Comment
Please login to comment