Vantastic! 14th November, 2017
Nov 14, 2017
Loading...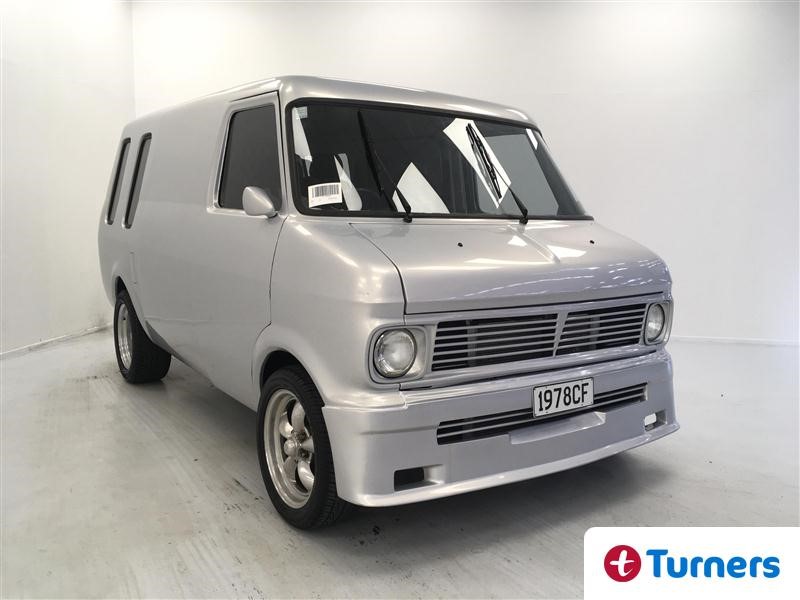 There was a time through the 70s and 80s when every second Bedford CF van was customised into what was commonly referred to as a Shaggin' Wagon with airbrushed fantasy images of scantily clad women, tigers, dragons or Nordic gods. You just don't see them these days but could they be making a comeback?
To be fair the custom van thing has never really gone away. In America, where the vans are usually Chevs, Dodges and Fords, the custom scenesters are known as "Vanners". And for Vanners airbrushed flames, wild stallions, shagpile carpet and velvet have never gone out of fashion. So while the rest of the hot rod world has embraced the 'patina' and Rat Rod craze the Vanners are just waiting in the wings for their time to come...again.
So if you want to get ahead of the curve and move away from roof racks, white walls and worn paint then do Turners Auckland have the van for you.
The Bedford CF was always one of the popular vans to customise in NZ. Chuck in a bigger engine, cut out some interesting window shapes and turn the back into some sort of custom bachelor pad and you're set. In this case the rear doors are sealed up and all the handles have been shaved off so now it all works via remote control. The engine is a Chev V8 and the interior is less Shagford and more private jet. The paint is, by custom van standards, quite subtle. However, I'm seeing a blank canvas for some airbrushed mastery to take place.
All of this work will have cost more than you are likely to pay for this eighties throwback so with its return to fashion imminent it could be a bargain. It's being auctioned right now. More details here.
Leave a Comment
Please login to comment