Kinky Bentley - 2nd May, 2017
May 2, 2017
Loading...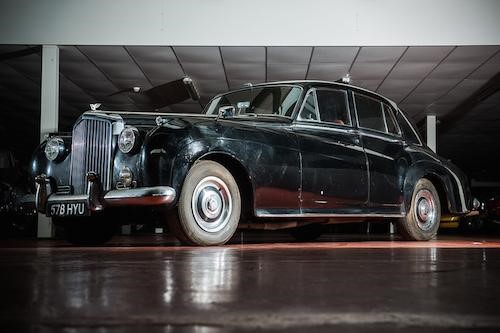 If you are a Dedicated Follower of Fashion with a love of great British music and cars then Sir Ray Davies' (the Kinks) 1960 Bentley would be great for a Sunny Afternoon drive. His 1960 Bentley is being auctioned in England on 13th May. Would you like to drive this famous car off into the Waterloo Sunset?
Yes, I know, we usually feature cars being sold at Turners but I couldn't resist featuring this interesting piece of British rock history. This isn't any old Bentley (if you can call any Bentley that) it's the Bentley that since 1970 has been owned by one of the greatest songwriters of all time.
Davies bought the car in 1970 after making a load of cash on the back of the success of the single 'Lola' despite not being able to drive. His wife did the driving and the car was used to go on Holiday. On one of these holidays Davies wrote 'Apeman', the follow up to Lola, on a Spanish guitar he carried in the car. The Kinks even took the Bentley on tour but it was retired into storage due to fans constantly writing all over the car in lipstick. It has sat in storage since 1991 so will need a bit of a fettle to get into tip top shape but what an opportunity to buy a piece of rock history directly from the man that wrote possibly the greatest song of all time in Waterloo Sunset.
The auction is at Silverstone Auctions with a price estimate of 25,000-30,000 quid. That's pretty reasonable for a quintessentially British rock star car with real rock star history. The turning circle isn't great so don't get stuck down a Dead End Street. More details here.

Leave a Comment
Please login to comment