Diddy Ducati - 22nd May, 2017
May 22, 2017
Loading...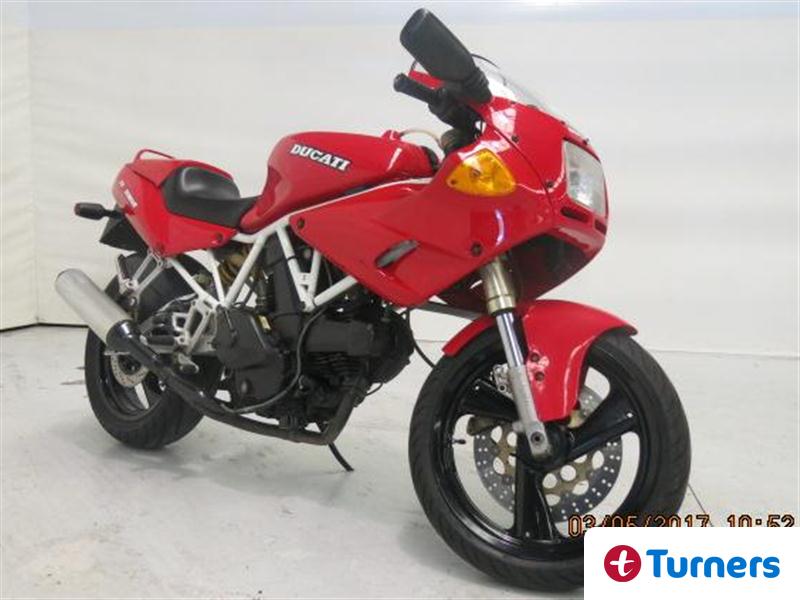 The Ducati name conjures up images of big superbikes with an incredible sound and speed to match. But there was an unusual addition to the range that is rarely seen and it's a sort of entry level Ducati. Could the rare SS Junior 400 become a collectible Italian bike or is it just too odd and too small to care about? Remember, it's often the overlooked ones that go on to become desirable collectors' items, and Turners has one.
The Ducati Super Sport Junior 400 was made specifically for the Japanese market where there was a limit of 400cc for new riders. Instead of developing a new engine to comply with the 400cc restriction, Ducati just took the SS750 and sleeved the cylinders to achieve the smaller capacity. The Junior used most of the parts from the SS750 including the frame but with a few small differences. So in affect the SS Junior is the same size and weight as the SS750 but without the power. This may not sound all that promising but for the less experienced rider it gives the opportunity to get to grips with a bigger bike without the power to get into strife.
Ducati only made around 2500 SS Junior 400s between 1991 and 2007 so they are a bit of a rarity. Who knows whether they will become collectible but they do offer a lower risk version of the bigger bikes while still providing some high revving fun.
This Ducati is being auctioned right now at Turners Wellington. It is a fresh import from Japan but has been complied so just needs to be registered. More info here.

Leave a Comment
Please login to comment