Classic Auction – Sought After Two Door Escort
Mar 10, 2017
Loading...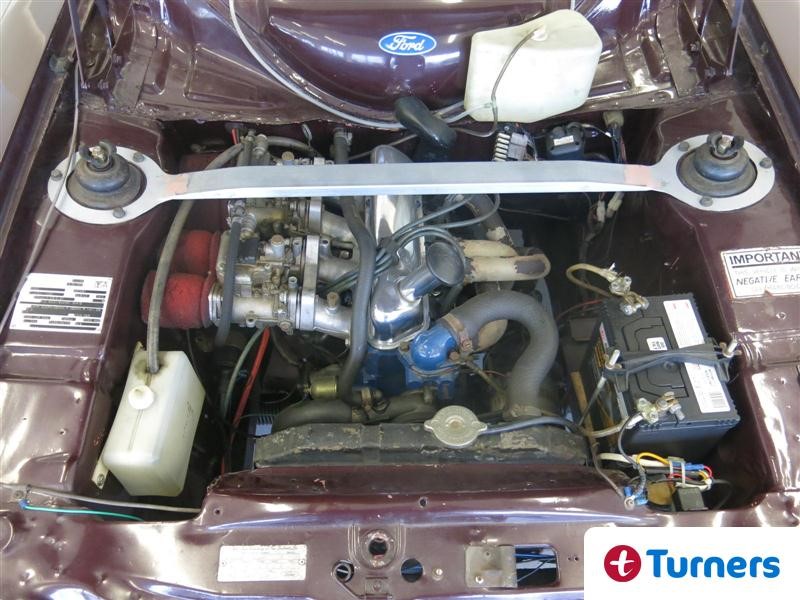 Nearly everyone of a certain age has driven one or been driven in one. And many who grew up in the 70s and 80s have fond memories of hooning around in one, modify one or racing one. Today there is a huge nostalgic following for the Ford Escort and the two door models are the ones everyone wants. And Turners has this real beauty. Read on...
Whether it's a Mark 1 or a Mark 2 the Escort is loved by thousands and it has a special connection to New Zealanders as it was part of the life blood of our long dead car assembly industry. NZ was one of only four countries that assembled them and we bought them by the thousands. We loved them then and we really love them now.
Unfortunately, over the years, many have been loved to death and the numbers left on the road have dwindled. But those cars left have such a strong following that prices have risen and continue to rise. And there's nothing like high prices to insure the preservation of the survivors. The sportier two door shell is highly prized as this was the shell used for models that are out of the reach of all but lottery winners and captains of industry. The Mexico, RS and Lotus twin cam models are for those with very big wallets but any coupe can be made to go great and look fantastic.
This car is a NZ assembled Mk1 coupe from 1973. It started life as a basic 1100cc model but much has changed since then. Gone is the little engine and in its place is a 1600 crossflow engine. It's a 711M block that ford gurus will tell you is the one to have. It's fitted with twin Dellorto side draft carburettors, quality extractors, King springs, strut brace and a desirable 3.55 ratio diff. All this makes for a quick, well sorted little car that's certified WOF'd and Rego'd.
These cars have certainly shot up in value and will keep going up. Get in now before they go off the scale. This car is part of the National Classic Auction that starts on Friday (10th March). More details here

Leave a Comment
Please login to comment