Are You an E-Type Type? 1st June, 2017
Jun 1, 2017
Loading...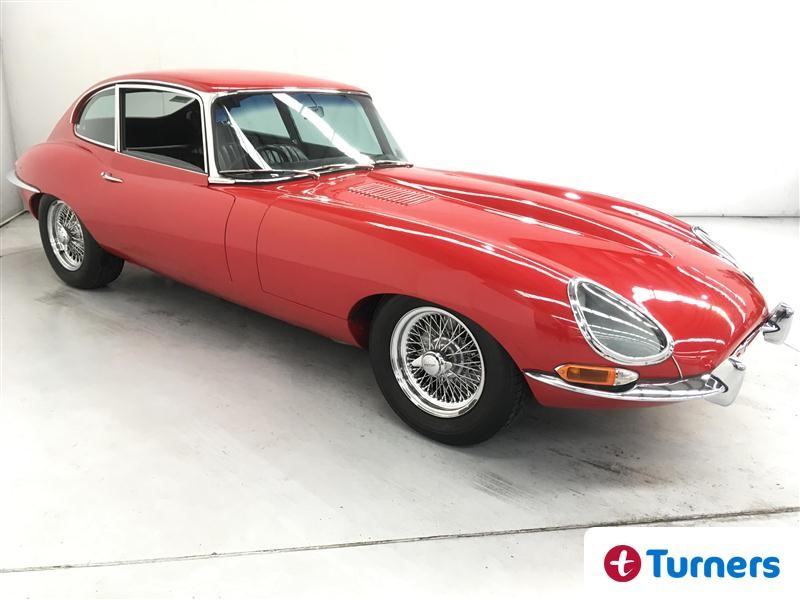 The 2+2 E-Type Jaguar isn't even the prettiest E-Type but it's still more beautiful than nearly every other car ever made. Upon first seeing the E-Type Enzo Ferrari famously said it was "the most beautiful car ever made". And you could argue that nothing has changed during the intervening 56 years. Turners Classic Car Auction has this one for sale.
The series 1 E-Type (1961-67) is by far the most desirable and the later series 1 cars (1965-67) are the most sought after of all due to the increased power and reliability. Top examples have pulled $500k in recent years. The 2+2 S1 E-Type, like this one, is actually less common due to much lower production numbers but there's no denying that the added seating, whilst making it marginally more practical, detracted slightly from the drop dead gorgeous looks. And while the manual gearbox cars are generally more popular, if you want an auto box you have to go for this model as it was exclusive to the 2+2.
This particular car has been lovingly restored by its current owner and it shows. And it's testament to his attention to detail that he lists the work still required which includes "original leather is getting tatty but smells good". Now I don't know about you but those seats look thoroughly magnificent in their unrestored state. There is a full list of the work done (here) as well as a list of spares that are included in the sale.
The thing is, when we are all driving electric cars, when all the fossil fuel resources are exhausted, the E-Type is one of a select few cars that will live on as a piece of automotive art. It looks as good standing still as it does rumbling along a country lane. Its future looks safe.
If you think you're the right type then don't let this 50 year old gem pass you by. It's being auctioned right now and closes on Monday 5th June. More info here.

Leave a Comment
Please login to comment