An i-Car for u? 29th June, 2017
Jun 29, 2017
Loading...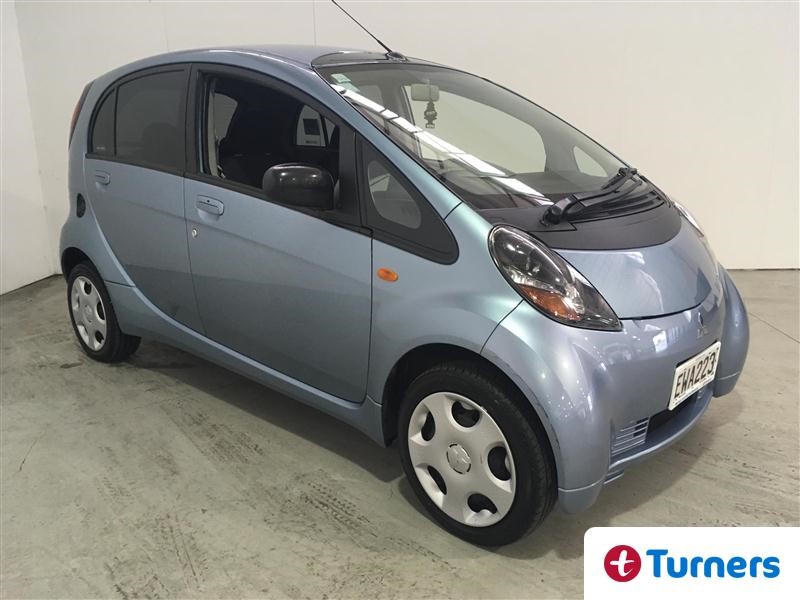 If you live anywhere where parking is tight, traffic is usually slow and petrol is expensive (here's looking at you, Auckland) then the Mitsubishi i-Car shouldn't be overlooked. Most will overlook it because it's small (we love massive Ford Rangers, apparently) and looks a little nerdy or something your grandma would drive. But this 2009 example with under 20,000kms on the clock makes good sense at $4900. Read on...
For all our love of big cars that can take us into the bush, onto the beach, fishing, hunting and skiing, most of us just use them to clog up our already clogged up roads. The i-Car makes a lot of sense and you know it. Forget about what others will think, be brave. This little bubble car could save you a bunch of money.
First of all it has 5 doors so it can actually take passengers with some degree of comfort. Then there's the frugal three cylinder, turbo charged engine mounted behind the front passengers that pumps out a hefty 60 odd horses. That might not sound a lot but in a lightweight body and on city roads it more than keeps up.
And it's little, too, making it easier to park and zip in and out of traffic. Visibility is good through the big windows and it rates pretty well when it comes to safety. And did I mention that it runs on a sniff of the oily stuff. Then there's the price: just $4900 for a 2009, NZ new car with incredibly low kms and a clean mechanical report, warranted, registered and ready to drive away.
So I've made the case for the i-Car so are you man or woman enough to see past the image issues and embrace the obvious advantages? At this price someone will, so don't delay. This car is available right now at Turners Whangarei. More details here.

Leave a Comment
Please login to comment