Toronado Alert - 18th July, 2017
Jul 18, 2017
Loading...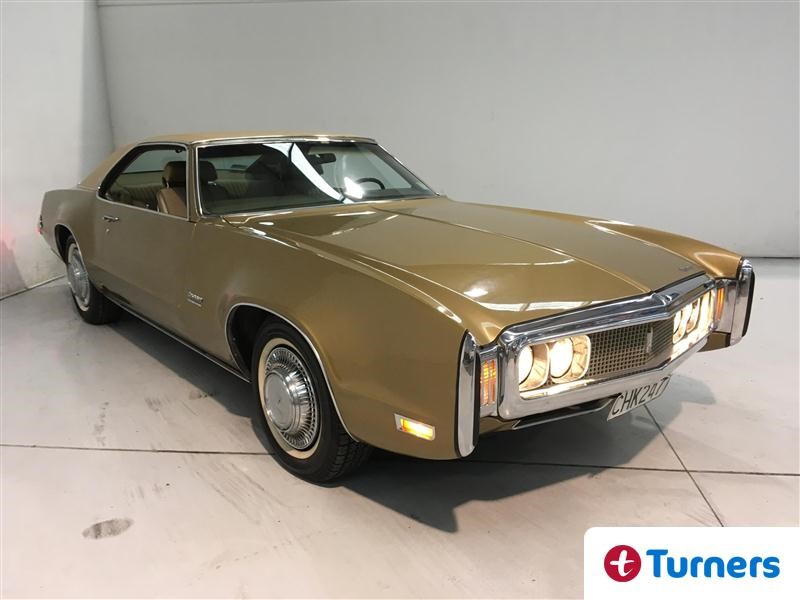 The Oldsmobile Toronado is possibly one of the better looking American cars of the era and is significant for being the first front wheel drive American car since 1937. And it's still the only American car ever to get on the podium in the European Car of the Year awards (3rd in 1966). This 1970 example with less than 9000 miles on the clock is part of the Turners National Classic Car Auction starting on 28th July.
The Toronado is a big car with a big 455 cubic inch V8 producing 375hp but it was originally designed as a smaller sports coupe. However, due to cost pressures it was built using the underpinnings of the big Riviera. The engine bay is the same size as a typical rear wheel drive car of the day which is why the car has a tall bonnet line to accommodate the FWD layout. The gearbox is under and to the side of the engine with the right hand drive shaft passing through the oil pan. But apart from that the Toronado (a made up word) seems almost consciously designed to look like a RWD car.
The first generation Toronado is a really striking car and one of the coolest looking American cars of its time. Unfortunately every subsequent version of the Toronado became more brick like and ugly before finally being put out of its misery in 1992.
This 1970 Toronado has travelled less than 9000 miles since rolling off the assembly line 47 years ago. It's in the much coveted Triple Gold and is as close to a new one as you are likely to find anywhere in the world. And it's here, in NZ. And it's for sale!
Check out this video of the original designer talking about the Toronado with Jay Leno.
It's part of the Turners National Classic Car Auction starting on 28th July. More details here.
Leave a Comment
Please login to comment