Retro German Class - 17th January, 2017
Jan 17, 2017
Loading...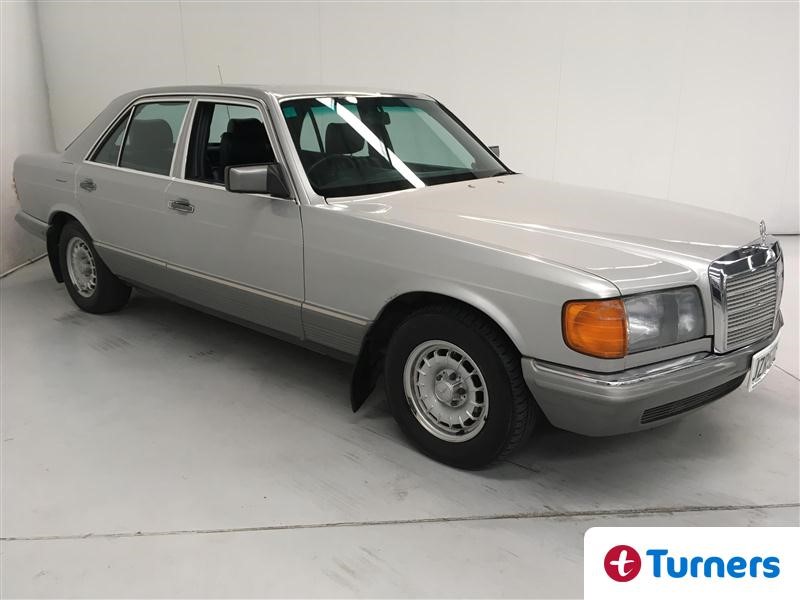 It may not be fast and it may drink petrol like a rugby team in a sports bar but this 1985 Mercedes 280SE will carry you in comfort and treat you like king/queen. But not only that, this classic Merc will do its job year after year, kilometre after kilometre and you'll look like a boss the whole time. Mercedes from this era were built to last and they are still one of the best value everyday classics you can buy.
The W126 chassis Mercedes are part of the company's legendary S-Class line which continues today. It has always been their high end model and the model where new technologies are introduced. The W126 first came out in 1979 and production continued until 1991 making it the most popular S-Class of all time. And the fact is there are still many of these old luxury chariots still in service due to their build quality and reliability. And maybe this is the reason why prices are still quite low.
This car was sold new in NZ and has racked up a respectable, although by no means high, 238,000kms. These engines will do many more clicks than that if looked after. Even the rattle noted on the mechanical report is likely to be nothing serious. There is room to improve this car though. The air conditioning belt is missing meaning there may be a problem with the compressor and there are a few bumps and scrapes and non-working electrics that could be fixed up. Being such a popular model, used parts are cheap and plentiful and new parts are still available.
You can spend a fortune buying a modern car that makes a statement only to find it's a statement being made by loads of your fellow road users. Or you could spend $5k buying an old Merc like this, spend a few grand sorting out the issues and cosmetics and end up with a car that just looks better as it gets older. It's worth thinking about. More details here.

Leave a Comment
Please login to comment