The Thunderbird That Became a Firebird - 20th January, 2017
Jan 20, 2017
Loading...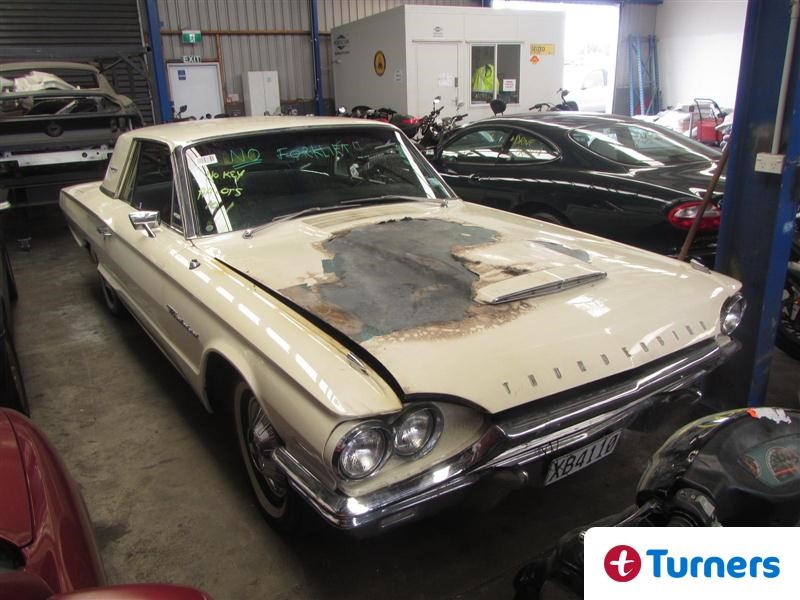 This fourth generation '64 Ford Thunderbird may be a bit crispy under the hood but it's certainly worth saving. It's not a convertible but the hardtop version is just as sexy, and this one's potentially a real gem with a long history on NZ's roads. And it's still registered so should be a straight forward restoration.
The first T-Bird hit the showrooms in 1955 and the fourth generation was the last good looking one. After that the Thunderbird got fatter and less cool and over the course of six more generations went from a car that was the equivalent of a sharp looking Frank Sinatra to a washed up has-been living in a trailer park. In 2002 Ford came out with a new, eleventh generation Thunderbird that was styled on the original '55 model. It was better than some of what went before it but was a pretty unconvincing retro throwback.
This T-Bird started life in America but began cruising NZ roads way back in 1974 when it was just a decade old. Fast forward 43 years and an engine fire threatened to turn this lovely old Thunderbird into a Firebird. Luckily the fire appears to have been confined to the engine bay leaving the rest of the car largely unaffected. There will no doubt be damage to the engine and electrics but in the right hands should make a full recovery. It might actually be a good opportunity to replace the old 390cu in V8 with something more efficient and powerful.
Usually, cars sold on behalf of insurance companies at the damaged vehicle auction have their registration cancelled but in this case it has been left live. This makes the process of returning this old Bird to the road so much easier.
The auction for this T-Bird with a fiery temperament is taking place online and goes live tomorrow (Sat 21st Jan). More details here.

Leave a Comment
Please login to comment