Mightiest Merc of them all? - 22nd February, 2017
Feb 22, 2017
Loading...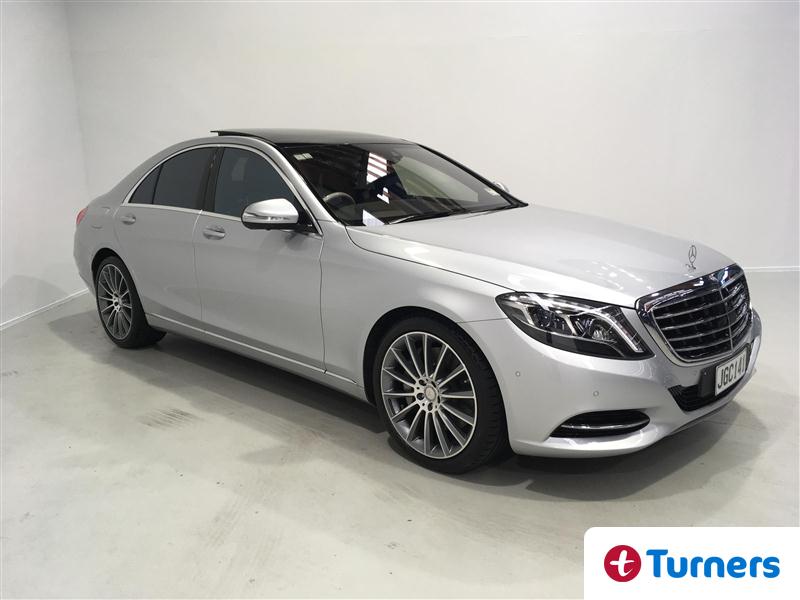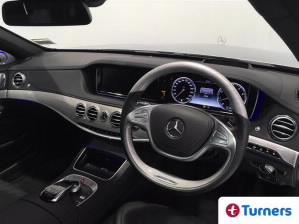 Mercedes is pretty much an apex predator when it comes to car brands and at the top of the Benz range is the S-Class. So if a C-Class Merc is a Mako shark then the S-Class is a Great White. And at the top of the S-Class range is the S-500 (yeah there's an S-600 but that's like the mutant shark in Jaws 3). The S-Class is more than just a luxury car, it's the car that debuts Mercedes latest technology. It's also SERIOUSLY expensive. But here's a chance to get a discount on a near new one that's barely worked up a sweat. Read on...
The first S-Class came out in 1972 and it's now up to its sixth generation. During that time it has introduced a few firsts along the way. When it comes to safety the S-Class gave us the first seat belt pre-tensioners and the first production car to have airbags. In the 90s the S-Class got electronic stability program (ESP), brake assist, park sensors, auto pilot navigation system, close assist on doors and boot, voice control and the elimination of chlorofluorocarbons (CFCs). Stuff we didn't see on regular peasant cars until well into the 2000s at best. The world's first driverless car was an S-Class...in the 80s! There is so much the S-Class has brought to modern motoring we can't list it all here. It may be a luxury car for rich people but the technology featured on these cars makes its way into the regular cars us mere mortals drive.
This brings us to the very latest model, the W222, the one we have for sale at Turners Penrose. You get a twin turbo, 455hp V8, massaging seats, leather everywhere, the first production car to use LED lighting exclusively inside and out and a ton of other stuff most of us only dream of. But the real party trick is the Magic Body Control feature. Using dash mounted stereo cameras the road ahead is scanned for surface changes, the results then sent to a brain that sets each individual shock absorber to deal with the imperfections. So rather than a reactive system it's the first predictive system (I know, most of us haven't even got a reactive one yet). It's all pretty amazing really.
But all these firsts come at a cost. A new S-500 costs – gulp - $240,000! So it may come as a relief that Turners has a 2015 W222 with only 7200kms on the clock. But as they say, if you have to ask the price, you probably can't afford it. More info here.

Leave a Comment
Please login to comment