The Go Anywhere Workhorse - 14th August, 2017
Aug 14, 2017
Loading...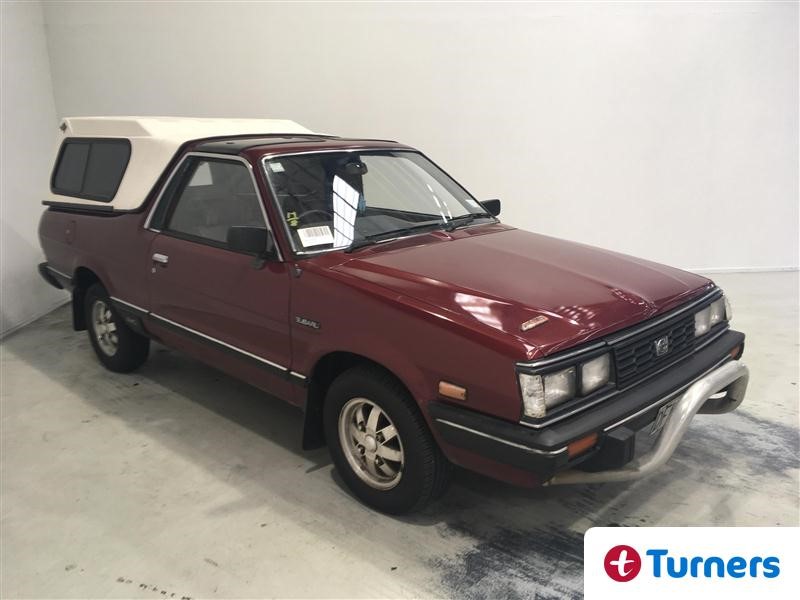 It was known in Australia as the Brumby, in America as the BRAT (Bi-Drive Recreational All-Terrain Transportation) and elsewhere as the MV and the Shifter. In NZ it was simply a Subaru 1800 GL and it has a bit of a cult following. The trouble is you very rarely find one that hasn't been beaten to death through years of backbreaking work. This one looks pretty well preserved though.
The Subaru ute was based on the Leone 4WD wagon and proved a hit, especially in Australia and NZ where its toughness and 4 wheel drive ability were put to good use. Until the ute came out Subaru had struggled to get a foot hold in the Aussie and NZ markets but the ute, that was loosely based on the Chevrolet El Camino, struck a chord with farmers, tradies and hunters who discovered that the little Subaru was nearly indestructible. Nearly.
Of course, like any car from the 80s, the Subaru was prone to rust. When you add in the gruelling work the ute was subject to in some less than favourable conditions many Subaru utes ended their days as farm hacks before finally giving up the ghost. One thing's for sure, their owners didn't like selling them and they have remained a favourite with many. Finding a decent one is difficult to say the least.
Turners Auckland has this 1985 example that has only travelled 171,000km and appears to be very tidy. However, given that no Leone from the 80s, no matter how well treated by its owner, will be rust free it will pay to inspect it carefully. Still, it's likely to be the best you're likely to find so maybe don't be too fussy.
The auction for this 80s classic is at Turners Penrose this Thursday (17th August). More details here.
Leave a Comment
Please login to comment