The Durable German - 4th August, 2017
Aug 4, 2017
Loading...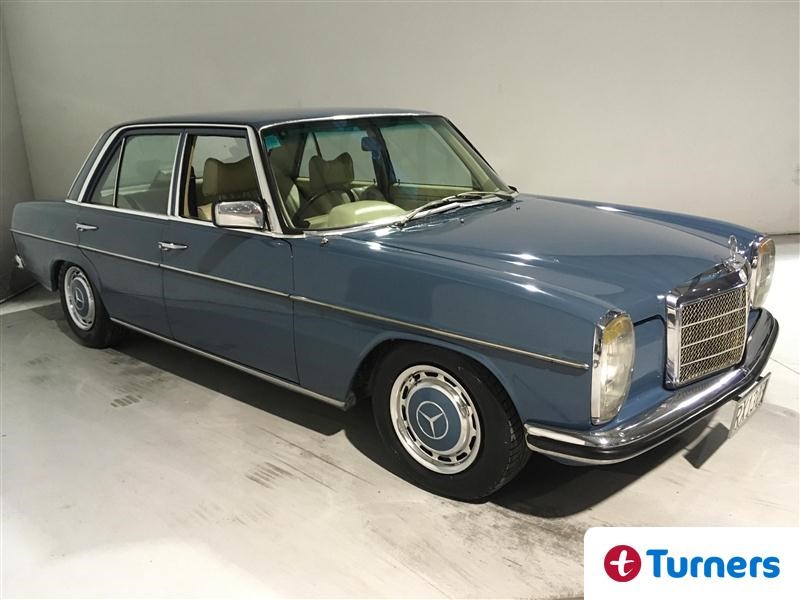 In 2004 a Greek taxi driver donated his 1976 Mercedes W115 240D to the Mercedes Benz museum in Stuttgart. He figured he'd got his money's worth out of it and the big German car giant might like it. Why? Because it had travelled 4.6 million kilometres. Old Mercs were built to last and this one in our National Classic Car auction looks to have plenty of miles left in it.
It's interesting how some pretty ordinary and disposable cars from the 1970s are so collectible today while other more durable and desirable cars of the day are underappreciated. That's certainly the case with many old Mercedes. Maybe it has something to do with us wanting to own the cars we grew up driving and the Benz was something only rich people could afford.
The upshot is you can buy an old Benz sedan for peanuts and running them as a daily driver is not as daunting as you might think (I personally run a 1977 280E everyday). The trick is to buy one with no rust, or as little rust as possible. Mechanically the W114/115 Mercs are well built and will keep running strong well past most other cars' use by date. However, like most cars of the period, rust is the biggest killer and the Mercedes W114 is no exception.
This W114 model (W114 = six cylinder cars and W115 = four pot cars) 230.6 was sold new in NZ and has been in storage since 2009. Rego is on hold and it will no doubt need a good tune up and a thorough check up before getting back on the road. But basically it looks like a decent base for a classic daily driver.
These old Merc sedans are one of the best value classics out there and you have to think that their time will come. In the mean time, enjoy one of the best cars of the 70s at a bargain price. The auction is running now and closes on Monday. More details here.
Leave a Comment
Please login to comment