Wolf in Dad's Tracksuit - 26th April, 2017
Apr 26, 2017
Loading...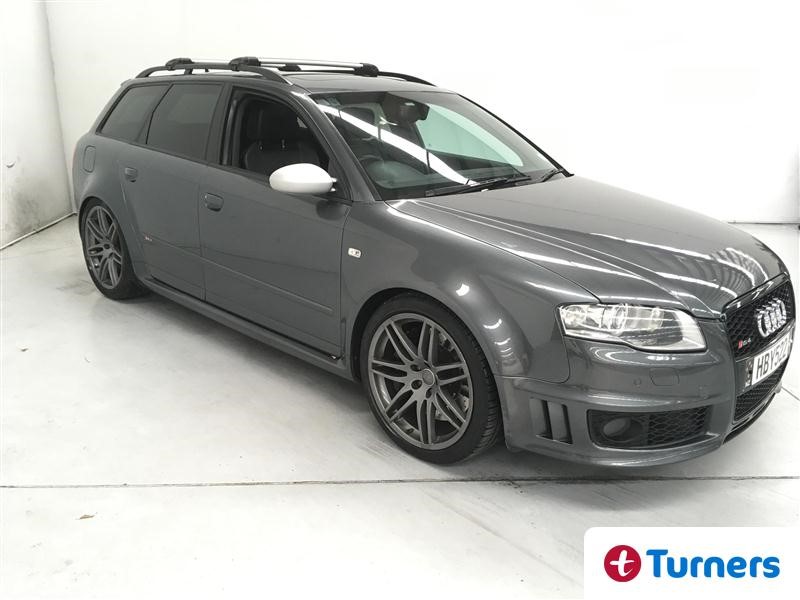 It may look like the equivalent of dad's gym tracksuit with shoulder pads fitted but this mighty Audi RS4 Avant is a bit like Clark Kent – one minute it's a sedate family wagon, the next it's a supercar. And it doesn't need a phone box for the transformation.
The first RS4 came out in 2000 and at the time was the fastest production wagon you could buy. Turners actually bought one of the early cars and turned it into a race car (still in action today). This incredible machine could really fly and, as it showed in the NZ endurance race series where it secured a 1st and a 2nd, was very reliable. Back then the engine was a twin turbo V6 but by the time this second generation RS4 came out the engine had dropped the turbos, increased the amount of cylinders and upped the horsepower.
In 2008 this RS4 would have cost the thick end of $160,000 and for that you got close to 420bhp, Quattro all wheel drive, brakes and steering wheel from a Lamborghini Gallardo, a bunch of other hi-tech wizardry and "World Performance Car of the Year" title. The performance sure is impressive; 0-100kph takes less than 5 seconds and top speed is limited to 250kph (although many owners have claimed to have topped 270kph). And even more importantly this is all done to the soundtrack of an angry but ruthless high revving V8.
This car is from 2008 and has racked up 148,000kms which means it is imperative to check it has been treated well during its life and all the servicing is up to date. Being a high performance car you can expect the cost of servicing to be more expensive than your annual trip to Oil Changers in your Corolla. Brakes, tyres, oil and fluids are expensive for this sort of beast but you don't buy an RS4 for its generous boot space or because it's cheap to run.
So if you want absolute power but don't want to look like you're having a mid-life crisis then this wolf in golfers' clothes could be just right. And at the Buy Now price of $38,999 it's cheaper than a new one by around 70%. It's available right now at Turners Christchurch. More info here.

Leave a Comment
Please login to comment