Poodle in Sheep's Clothing - 18th April, 2017
Apr 18, 2017
Loading...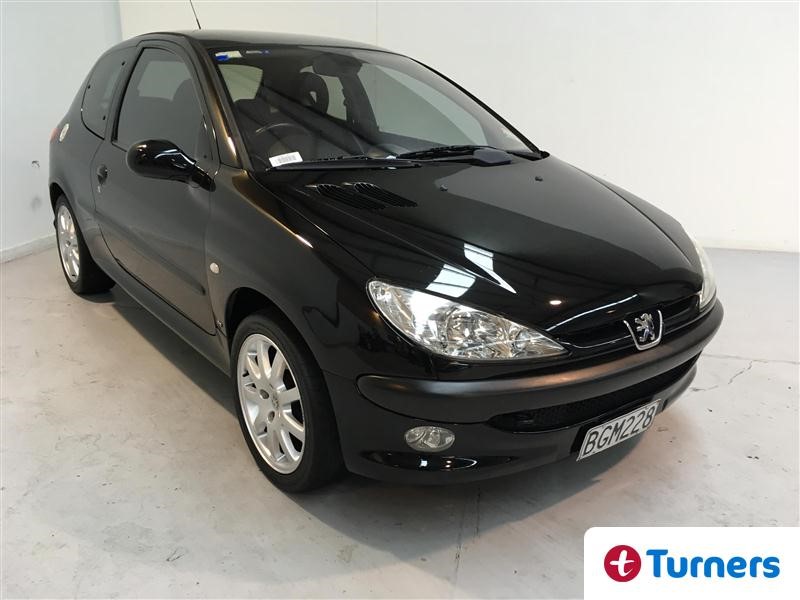 Describing the Peugeot 206 GTI as a wolf in sheep's clothing would be a bit of a stretch but the little French city car packs a decent punch in GTI guise. The standard 1.4l version, that is most commonly seen here, squeezes out 75hp while the outwardly similar GTI knocks out 138 horses. It's more poodle than wolf but a feisty poodle none the less. Read on...
The VW Golf GTi kicked off the mass market "hot hatch" revolution in the seventies but the Peugeot 205 GTi is seen by many as the greatest of the early hot hatches and it's still used to compare against new performance hatchbacks. Peugeot never reached the 205's dizzying heights with the 206 but that's not to say it's not worthy. Even though this one is the last of the 2L 138hp models (replaced with the 177hp version) it's as quick as the 80s legend and had a very successful stint in world rallying winning multiple titles.
This NZ new car has just 110,000kms on the clock and looks to have been kept in very good shape (note the excellent condition of the driver's seat). And mechanically seems very sound, too. As you can imagine, many of these were driven hard and put away wet but this one looks to have lived the good life. I'd venture to say if you wanted a quick Euro hatch for under $6k then this one should be at the top of your list.
So, yeah, it ain't no wolf, but if you've ever been bitten by an angry poodle then you'll know their bite is bigger than their bark. Buy this one now as part of Turners Autumn sale at the special price of $5450 drive away. More info here.

Leave a Comment
Please login to comment