Dream Police - 12th April, 2017
Apr 12, 2017
Loading...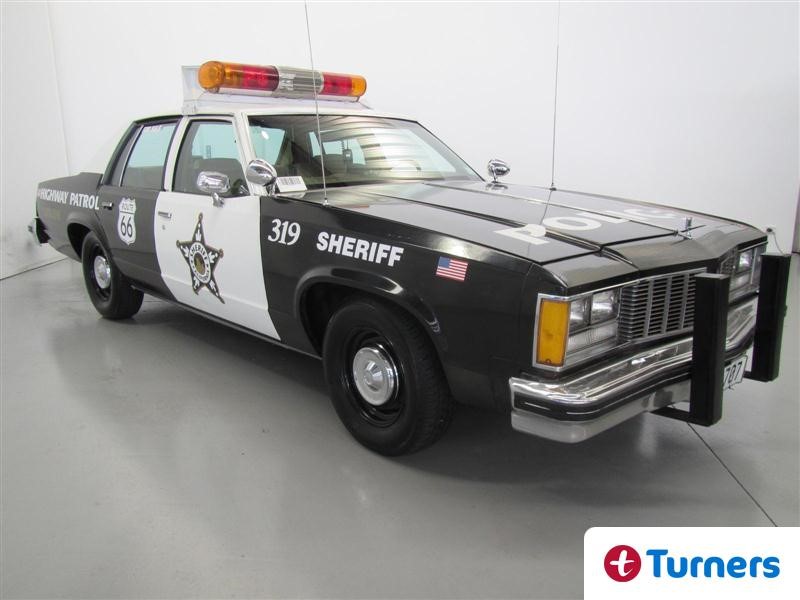 Whether you're a fan of the Blues Brothers, CHiPs or any number of American movies and TV shows you'll recognise the black and white police cruiser. It's as much a part of popular culture as it is part of everyday American life. Owning this car won't give you the right to arrest criminals or engage in car chases but you can but dream. And the price has been dropped, too. Read on...
The Blues Brothers Bluesmobile was a 1974 Dodge Monaco with a police spec performance pack that included an earth moving 440 Magnum V8. The car for sale at Turners North Shore is a 1979 Oldmobile 88 Delta in California Highway Patrol livery and runs a 5.0l V8. So not quite the Bluesmobile but as most American Police cars from the 70s looked pretty much the same only the train-spotters will know.
So why would anyone want to drive around in an American Police cruiser? Well why not? You'll certainly stand out from the crowd and fellow drivers will always be weary of cop cars even if they're not official. And there's always the thrill to be had of being pulled over by a NZ cop car while driving an American cop car.
So there are good reasons for owning this awesome piece of Americana but here's one more – the price. You can buy this car right now for the reduced price of just $9950 drive away. That seems like a small price to pay to join the Dream Police. Click here for more details.

Leave a Comment
Please login to comment