Put on your Stubbies and let Down Your Mullet - 23rd September, 2016
Sep 23, 2016
Loading...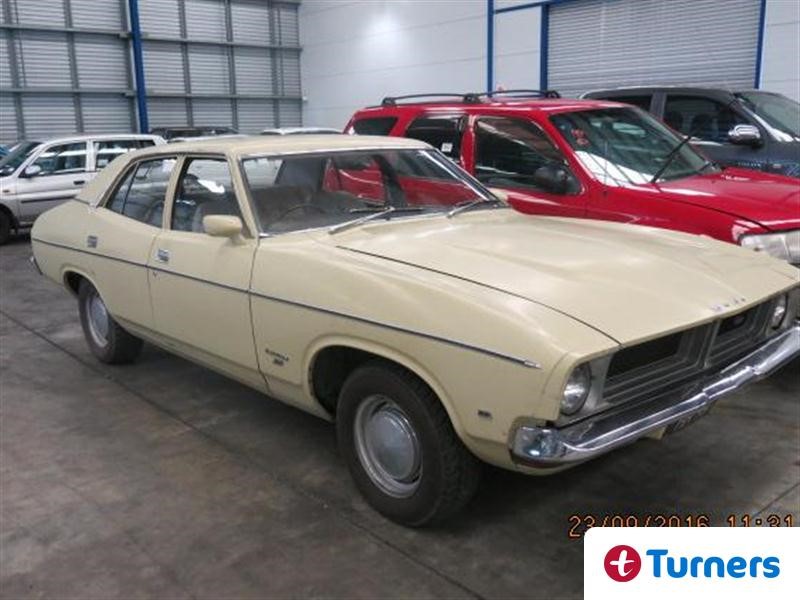 I know I'll be cursed by somebody for making this so public but hiding away in next week's damaged vehicle auction in Wellington is this remarkably original 1975 XB Ford Falcon 500. And I know what you're thinking – it must be damaged, right? Well, no actually. Read on...
Those of you who are always on the lookout for original old Fords will be used to seeing old scrappers with dormant rego, or rego on hold, in bits or been standing in a field for 20 years or worn out, badly customised basket cases. So you know the chances of finding an original, unmolested example with WOF and REG are slim. So what are the chances of one turning up in a damaged vehicle auction with no apparent damage? Well the chances would be slimmer than an Armani catwalk model but not impossible.
Turners Wellington have this amazingly original example of a seventies beige middle management econo-barge. And we all know these things are more popular than a do-up in Mt Eden, possibly because dad drove one the golden years of our youth. It was a time of idyllic summers, Wrangler Jeans, Stud Cola and Top Town. If you were a kid growing up in the seventies you only have fond memories even though the reality was hot vinyl seats, Subbies Shorts, Raro and 'It's in the Bag'.
And just because it's in a damaged auction doesn't necessarily mean it's damaged. This car has WOF, Rego and runs and drives well which is rare enough for a seventies Falcon but even more rare for a car in a damaged vehicle auction.
So I'm sorry to those that spotted this old Falcon lurking where it might not be noticed by the masses, a bargain waiting to be had. But what can I say? It's just too good not to feature.
The auction for this fabulous example of a seventies Kiwi family sedan is on Wednesday at Turners Wellington. More details here.
Leave a Comment
Please login to comment