Mundane Euro Workhorse Or Practical Classic? - 20th September, 2016
Sep 20, 2016
Loading...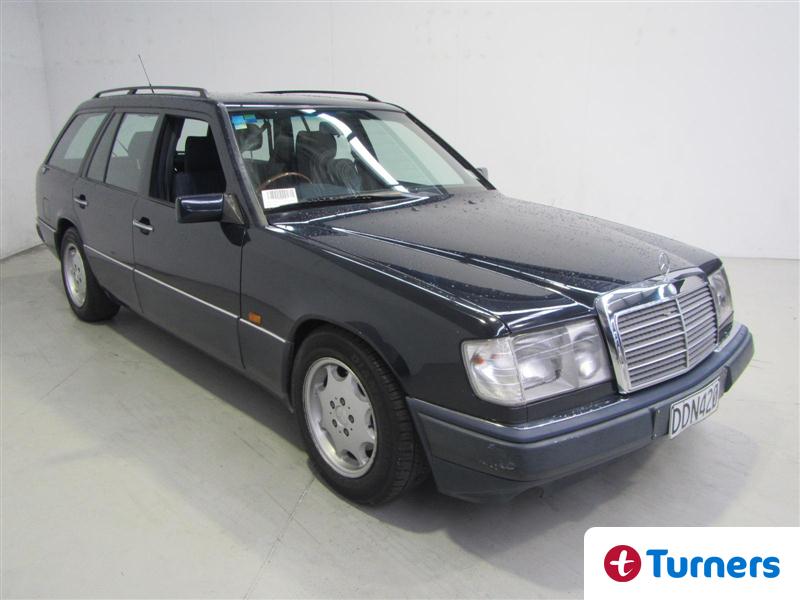 A quick trawl around the web will show there is a bunch of people who appreciate old cars that, until recently, were considered scrap. There's an unhealthy love of Morris Marinas, Hillman Avengers, Austin Allegros, Ford Sierras and Holden Geminis and prices for these questionable gems are starting to get worryingly high. It's getting to the point where a tired Datsun 120Y is selling for more than this Merc wagon that's coming up for auction at Turners Cars Albany in Auckland.
So why the fascination with old cars that were considered awful 30 years ago? Surely if they were terrible when new they must be unbelievably bad after years of wear and tear? Maybe it's because these cars were the everyday cars of middle NZ back in the day and we remember them from our childhood. Whereas the higher end Euro cars were out of the reach of most families so there's no connection to them today. Who knows?
The reality is this model Mercedes 300TE wagon was not a familiar sight on our roads in 1992 (this one came from Japan in 2006) but in Europe it would've been a very common sight. And even today the roads of large parts of the planet are still populated with these old Mercs with more than 2.5 million W124 models produced. That's significantly more than dad's old Morris Marina company car which has all but disappeared from our roads (in England it was reported in 2006 that only 745 of over 800,000 sold remained on the road).
This Mercedes has done relatively low kms for its age (178,500) and appears to be in good shape. Being a Merc from this era it should outlast even the final cockroach if it's kept serviced properly. And also being a Merc it'll be super comfortable, roomy and powerful. And frankly it beats the retro competition on price, too. The auction estimate of $1900-$3100 with WOF and Rego and a decent mechanical report is great buying and it has seven seats as well.
So yeah, it may be a mundane workhorse today but oh what a workhorse it is. And everyone will want one in a few years. The auction is next Monday. More details here.
Leave a Comment
Please login to comment