Electric Dreams - 15th September, 2016
Sep 15, 2016
Loading...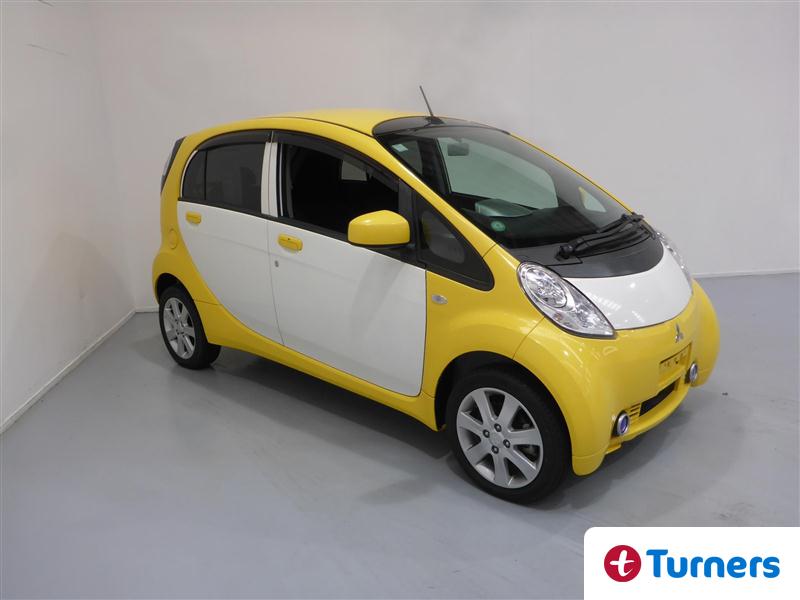 I'm always on the lookout for the odd and interesting at Turners but while this fully Electric Mitsubishi iMIEV is not a common sight the Government intends it to be much more common over the next five years. So before everyone has one get in early with this one that's available to buy now.
There have been a number of factors holding back electric cars. Things like short range, lack of charge points, high price to buy and maybe an image problem, too. But things are starting to change and now our Government are pledging a bunch of cash to promote the uptake of electric cars in NZ.
So what needs to be done? Well first up light electric vehicles will be exempt from road user charges up until 2021. That's a saving of up to $600 per year or $3000 over the next 5 years. Government agencies will help with infrastructure around convenient charging points. Electric cars will be able to use bus lanes and other high occupancy lanes. Funding for smart people to come up with clever electric car projects as well as funding for advertising campaigns. And of special interest to business, depreciation and fringe benefit tax rules will be reviewed.
So will this help to achieve the Government's target of 64,000 electric cars on the road by 2021? Time will tell but much will rely on a growing range of electric vehicles that will appeal to drivers used to fossil fuel burning cars. Basically a Mitsi iMIEV or a Nissan Leaf isn't going to appeal to everyone so more cars like the Tesla Model S will help with the image issues. And then there's the "range anxiety" issue which will no doubt be remedied by longer range batteries and more charging points. But the reality is electric cars are here to stay and their popularity will grow.
That brings us to the humble Mitsubishi at the heart of this article. Sure it's not the most glamorous ride and speed will not be one of its strong points. But it is small and incredibly cheap to run. This one has just 9000kms on the clock and has a colour scheme that may not suit all tastes but will not go un-noticed.
The online auction is running now and there is also a buy now. More details, here.
Leave a Comment
Please login to comment