Foxy Ford - 5th September, 2016
Sep 5, 2016
Loading...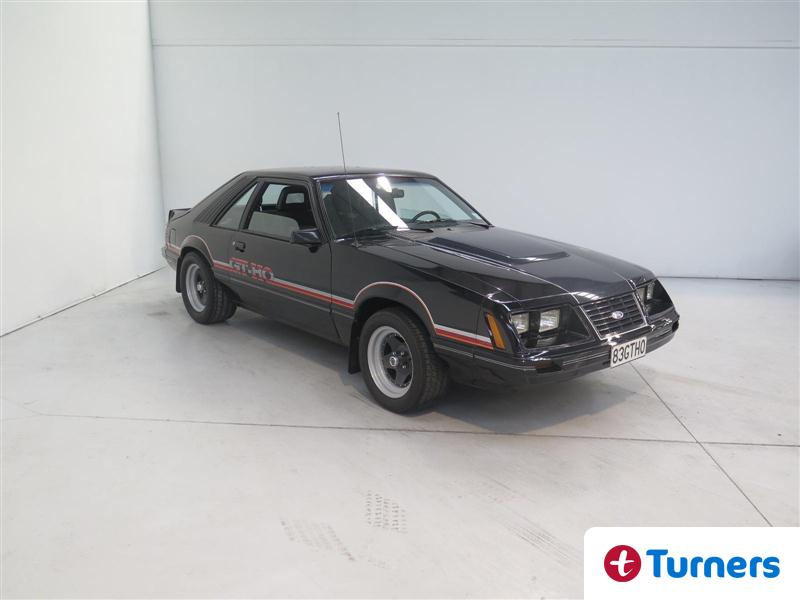 Compared to the iconic first generation Mustang the third generation Fox body Stang is a bit ugly. But compared to its second generation predecessor it's as foxy as all hell and is a product of its time – the eighties. This one is part of the latest Turners online classic car auction that's running right now.
Not all Mustangs are fire-breathing high horsepower muscle cars. There was always a puny sibling in the family and the Fox body 3rd gen Mustang was no different. If you wanted fuel economy over performance you could park your butt in the seat of a base model four cylinder version that boasted 88hp that wasn't threatening any rice pudding skins and had all the aesthetic sex appeal of an old Mondeo. There was a spicier version with a German made Cologne V6 and a turbocharged four but the one to have, in true Mustang tradition, was the 5.0 V8 in the GT body which is what we have here.
This 1983 Mustang GT has the 5.0 GT-HO engine which pumps out 175hp. That's not a lot by today's standards but it sounds good and will polish of the 0-100 test in around 8 seconds. Being an eighties car it lacks for a bit of style. The interior has lots of cheap plastic and dull fabric but it is all in pretty good shape and very original, right down to the factory stereo. On the outside the old Fox is starting to come into its own. The eighties was once considered a decade of zero class with a severe style deficit in the automotive world. Now, amongst a sea of sleek, silver comfort machines that all look very similar to one another, the old Mustang stands out as a car with a bit of character. It has the original alloys and the pin-striping and GT-HO decals are pure period cheese but look strangely appealing. Add to this the 5 speed manual gearbox (very un-American) and you've got an affordable Mustang with all the right bits and that's going to keep climbing in value.
The online classic auction is running now and closes next Monday. Go here for more details.
Leave a Comment
Please login to comment