Perfect Poser Porsche - 1st September, 2016
Sep 1, 2016
Loading...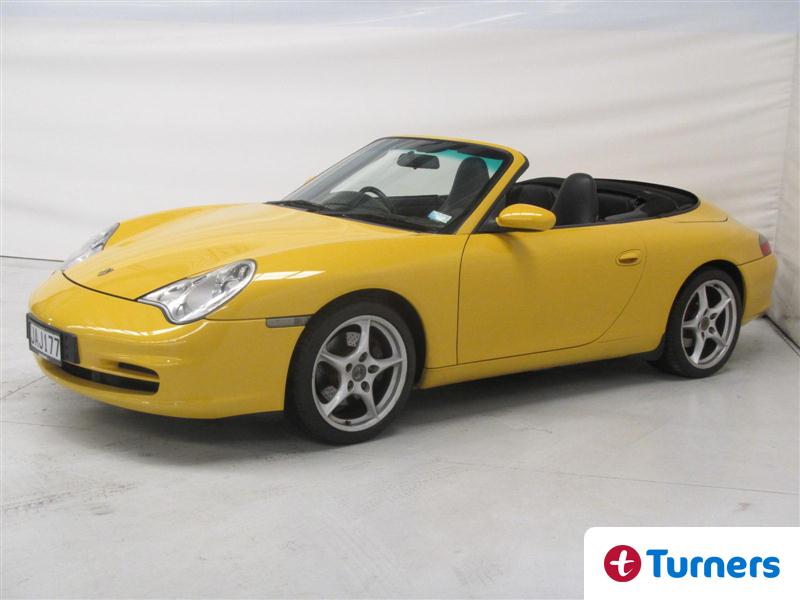 If you want the pure Porsche driving experience you'd probably plump for a hard top with manual gearbox, maybe even with a turbo strapped on. But if cruising along the waterfront in front of the throngs of cafe goers on a glorious spring day is your thing then this bright yellow 996 cabriolet should be the ticket. It's being auctioned in Wellington next Thursday and the price estimate is not crazy either.
The 996 is the designation for Porsche's first ever water-cooled 911 and it was a completely new 911 in nearly every other respect, too. The 996 became a more refined 911 and the automatic Carrera ragtop could be seen as more of a cruiser to be seen in rather than a fast, fun sports car. But that would be unfair as the base model series 2 996 Carerra has a 3.6 litre engine that produces 320hp and will hit 100kph from a standstill in under 5 seconds. These convertibles are far from being 'all show and no go'.
This particular car is a later series 2 Carerra with the redesigned nose. When the 996 first came out buyers complained that the front end looked just like the cheaper Boxter so Porsche, conceding that this was a problem, redesigned it. It also has the bigger, more powerful 3.6 flat six engine and a tiptronic auto transmission. It has only covered 89,000kms and appears to be in very nice shape.
So what about the price? Well, given that any 911 is born with "future classic" DNA and they all portray an air of class and refinement (basically you have to be a bit posh to own one) then the estimated price of $33,500 - $34,500 seems pretty reasonable. Let's face it, all those cafe goers (who probably drive boring modern cars that cost more than this Porka) will think you are loaded and admire and detest you in equal amounts. Being 13 years old it's maybe more "Real Housewives of Timaru" than "Real Housewives of Auckland" though.
The auction is at Turners Wellington next Thursday (7th Sept). More info here.
Leave a Comment
Please login to comment