Brand New 36 Years Ago – Still New Today - 14th November, 2016
Nov 14, 2016
Loading...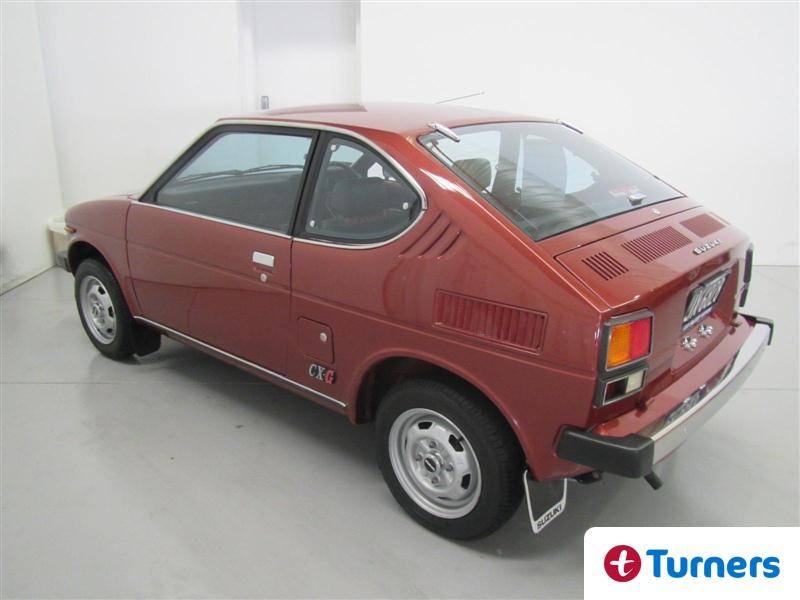 I kid you not, this 1980 Suzuki CXG Coupe is pretty much brand spankers. It has a total of 142kms on the clock – not 142,000, not 14,200, not 1,420 but 142 - well 141.7 to be exact. That's right, this little Whizzkid, as they are sometimes known, drove home from the dealership and straight into the garage, and it's been there ever since. So if you missed out on buying a new one in 1980 you've got one last chance...
This little Suzuki was sold new by George Palmer Motors in 1980 and was purportedly the last CXG Coupe sold in NZ. The owner then drove it into his garage and never used it. Maybe he forgot he owned it, or lost it in the garage – it is tiny after all. One thing is certain though; his garage was one clean and weather tight structure as this car is mint. There's no damage from the BBQ bashing into it when being put into winter hibernation, no scratches from surfboards making their summer travels in and out of the garage and no pigeon poo or rats nests. It's just straight up mint.
Now any of you who regularly read these blogs will know I don't use the word "mint" ever. It's an overused word that has been used to describe some of the scruffiest piles of rubbish. Statements used include: "mint interior, apart from a few rips on the seats and no carpet" and "mint body, only minor surface rust". The use of the word "mint" in these cases usually describes a basket case. But this Suzuki can legitimately be labelled mint because it is, essentially, a new car...albeit a 36 year old new car.
Luckily the owner chose a pretty interesting and quite rare car to store for so long. The Suzuki CX Coupe is what is known as a Kei car in Japan which is basically a class of car that is small to comply with Japanese tax rules. Outside on Japan the tiny car trend had not really taken hold so not many of these early Kei cars are found here and the ones that are will mostly be worn out or rusted into oblivion. The Suzuki was sold in NZ and just a handful of other countries outside of Japan and we were lucky enough to get the top spec CGX version with its sporty trim. The engine is a whopping 970cc, 4 cylinder lump with a power output of 50hp and a top speed of 143kph. These numbers won't win too many rounds at Top Trumps but enough for some fun.
The dilemma for the next owner will be whether to drive it and immediately knock its value and unique selling point, or to put it in a museum. I'll let you decide. It's part of the Turners National Classic Auction starting on the 25th November. More details here.
Don't forget to sign up to our Classic Cars email list here.

Leave a Comment
Please login to comment