Can it do it? Yes it Can-Am - 16th May, 2016
May 16, 2016
Loading...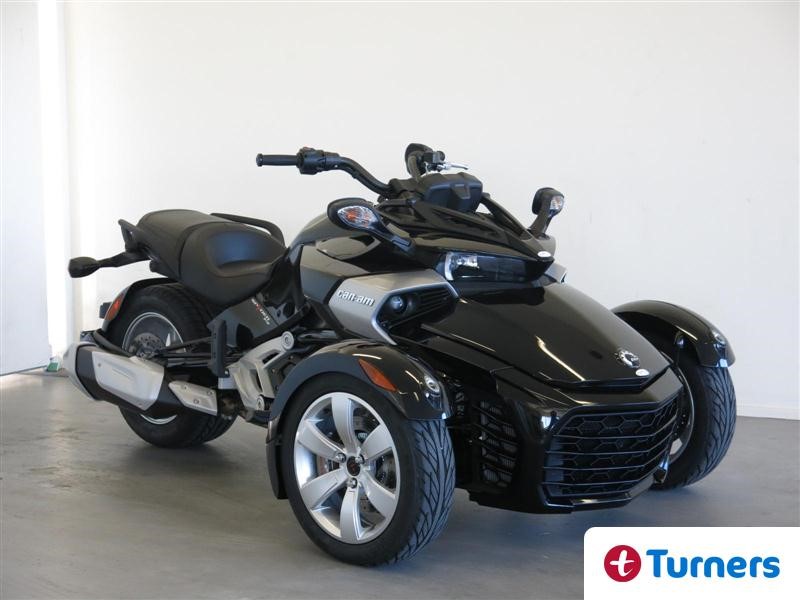 It's not a bike and it's not a car but it sure looks like fun. This brand new Can-Am Spyder F3 can be ridden/driven on a standard car licence and is fast, fun and safe. It's an unwanted prize with only delivery kilometres on the clock and a full manufacturer's warranty. The only thing not new about it is the price.
The Spyder gets a bit of a hard time from the two wheeled faithful but it's a good choice for someone that wants the wind in the hair motorcycling experience without the Grim Reaper's shadow looming over them whenever they go for a fun day out. The ability to ride the F3 on a standard car licence is also a big bonus. Figures from Can-Am in America show one quarter of Spyder buyers have never owned a motorcycle so it's attracting a new breed of riders. But that also means three quarters of buyers have owned a motorcycle which means the three wheeled Spyder is not looked down on by all of the two wheeled fraternity. It's either a car for motorcyclists or a motorcycle for carists – you decide.
This 2016 Spyder is one of the new generation machines. Gone is the 998cc 74kw engine with five speed manual transmission of the old model, replaced with a 3 cylinder 86kw 1330cc Rotax unit with six speed manual box. The Spyder F3 can sprint from 0-100kph in 4.8 seconds and top out somewhere north of 200kph. There's traction control, stability control, ABS brakes and a bunch of stuff you'd expect in a nice car.
The really great thing about this Spyder F3 is the price. Remember, it's brand new and the price of $21,990 is a pretty decent saving on the list price. It's located at Turners Napier. More details here.
Leave a Comment
Please login to comment