Best Car in the World - 13th May, 2016
May 13, 2016
Loading...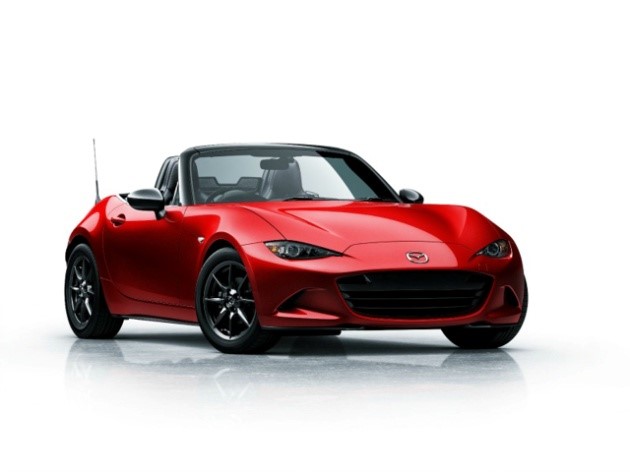 At last month's "World Car of the Year" awards the big overall winner was the Mazda MX-5. A car we first saw in 1989, that has changed relatively little in 27 years, still has what it takes to win over the world's motoring journalists. So what makes the mighty wee Mazda so good?
Last month also marked the one millionth MX-5 off the assembly line. It has long been the best selling roadster of all time but one million soft top sports cars is an amazing achievement. The reason for the success of the 2 seat Mazda is down to clever design, fun driving experience and reliability. That last attribute is important because it's not something people ever expected when buying a wind in the hair sports car. Traditionally the roadster was seen as the highly strung weekend toy rather than a daily driver but the MX-5 changed that and millions of people have enjoyed driving one to work.
It's not like a well built, reliable sports car ended up being a compromise either. At a time when most new cars, including 2 seat sports cars, were front wheel drive and heavy the MX-5 stayed true to the proper sports car recipe of a pokey, high revving engine powering the rear wheels in a lightweight body and made it even better.
The 2016 award winning MX-5 is the 4th generation and Mazda have managed to get the weight down to nearly that of the first generation car even with all the new safety gear that wasn't required back in 1989. There is now a choice of engines with a 1.5l 96kw unit or the more powerful 2.0l 118kw donk. Both engines sip rather than guzzle petrol and either of them in the little chassis will make you feel like you are going faster that you are. It still has a fabric, manual folding roof like god intended and by all accounts it's a blast to drive.
The other great thing about the MX-5 is you can buy an old one for peanuts and have a ball in it. There are so many of them you are spoilt for choice. Parts are plentiful, go-faster bits are popular and any half decent mechanic can fix them. A new one starts at $40,995 but decent used ones start at $3k meaning nearly anyone can enjoy the MX-5 experience. Turners always have some in stock. Click here to see them.
Leave a Comment
Please login to comment