An Italian feast for the Eyes - 9th May, 2016
May 9, 2016
Loading...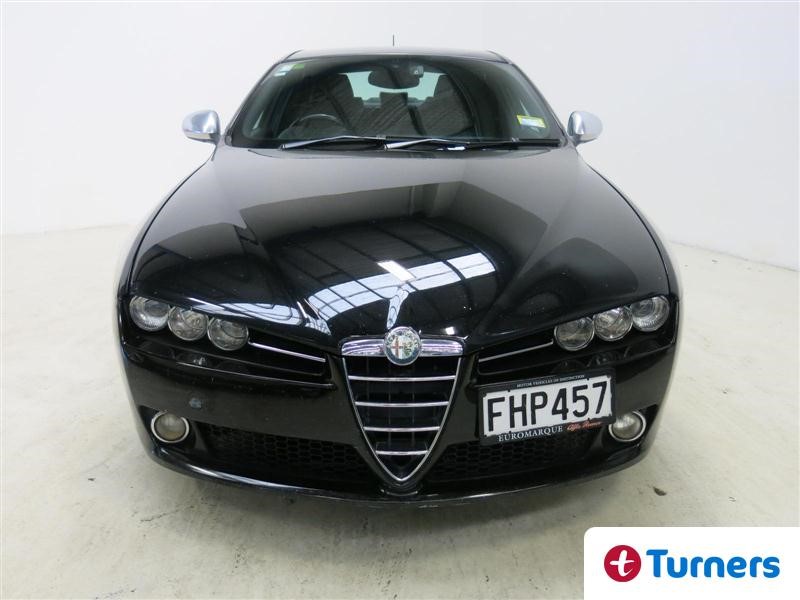 In recognition of Leicester City football club achieving what most thought impossible by winning the English Premier League with a squad that cost, in Premier League terms, the equivalent of a box of beers and fifty quid, today's blog is about a beautiful Italian underdog. Well we didn't have any Noble hand built sports cars in stock (made in Leicester) but as the man responsible for Leicester's giant killing season is Italian we thought an Italian car that costs less than it looks would be appropriate.
Surely there can be no denying that the Alfa Romeo 159 is stunningly beautiful. In a world where most new medium sized sedans look remarkably similar the Alfa stands out as an individual. Alfa Romeo has made many gorgeous cars in the 106 years it's been in business and a considerable amount of motorsport success, too. But over the last few decades the Alfa name has been cheapened by some fairly average cars and some shockers as well. In the 70s and 80s they rusted before your eyes and in the 90s and early 00s there was the Selespeed (or Sillyspeed) transmission that was unreliable and costs a fortune to repair. And through all of this there has been the dodgy electrics and poor build quality. Alfa Romeo was once exclusive and desirable but these days it's a bit like Leicester City FC prior to their heroic EPL exploits. Maybe it's time for Alfa to do what Leicester's Italian manager, Claudio Ranieri, has just done: a stuttering career of nearly seasons and a few abject failures to a spectacular, against the odds, triumph.
Unfortunately the 159 has not delivered the success its stunning good looks deserve but that could work to your advantage. This 2010 159ti has a 2.2l petrol engine and 6 speed manual transmission. There is around 185hp on tap and 0-100 is taken care of in about 8.8 seconds. Handling is more like you'd expect from an Italian thoroughbred and the interior is as cool as the exterior. All this for an auction estimate of under $10k. Seriously, everyone still looks at the 159 and drools and thinks the driver must be all class and style but only a few are brave enough to own one. It must be the best looking underdog of all time.
The car is being auctioned at Turners Dunedin on Tuesday 17th May. More details here.
Leave a Comment
Please login to comment