Looks Sensational from any Angle... Except the Front - 3rd June, 2016
Jun 3, 2016
Loading...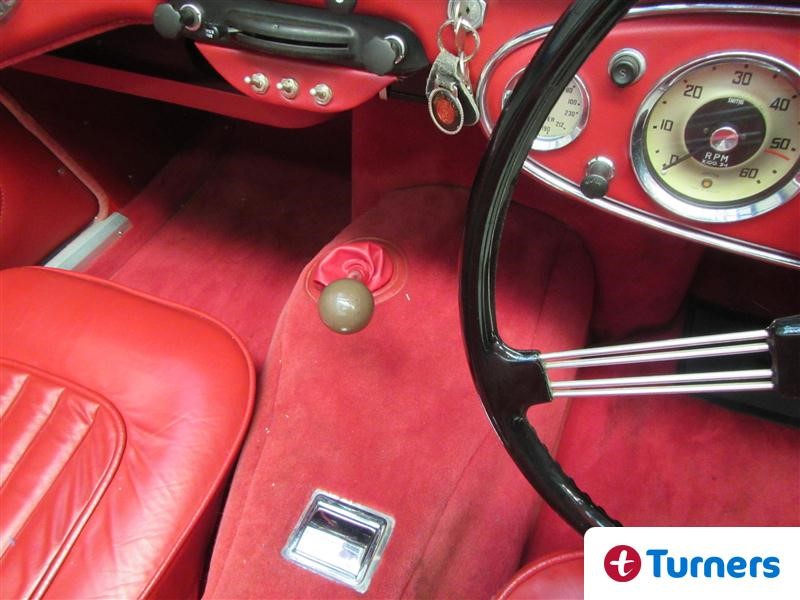 Usually the front end of a 1959 Austin Healey 3000 is a thing of beauty, but a coming together with something very solid has disfigured this poor old car terribly. However, being a rare and incredibly desirable car I'm sure we'll see this one as good as new after some corrective surgery. Will you be the next owner to put the smile back on its face?
The Austin Healey 3000 first hit the showrooms in 1959 with production finishing in 1967. 90% of the cars built were sent to America in left hand drive configuration. Only 5000 remained in Blighty with the steering wheel on the correct side so they are fairly rare. The big Healey was long overlooked, with many classic buyers opting for the ever popular E-Type Jag. But that was never going to last and these days a Healey 3000 is hot property.
This particular car is a mark 1 two seat model and arrived from England in 1990. As you can see, somebody has spent a fortune restoring the car and prior to its punch in the face was probably worth in the vicinity of $100k. With some careful work by an expert it could be worth that again.
The auction is running online right now and closes on Sunday evening. It has already sailed past $20k and I expect there's a fair bit of sailing yet to be done before it closes. If you want to become the next owner of this classic brute get down to Turners Damaged Vehicles in Penrose and check it out. More details here.
Leave a Comment
Please login to comment