Top Gear Returns - 27th May, 2016
May 27, 2016
Loading...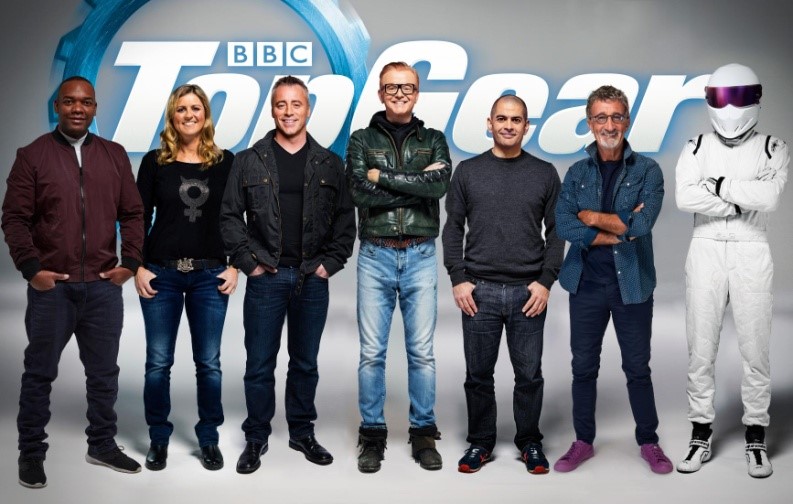 The first episode of the new look Top Gear airs in England on Sunday and a week later on Prime in NZ. So what can we expect? And who are the new presenters? Are you looking forward to it or have you moved on?
From the trailers that have been released so far Top Gear will be sticking to its knitting and featuring loads of fast cars in stunning locations with expensive production. There will be stunts, too. But will there be humour?
The success of Top Gear has always relied on the humour of its hosts. Jeremy Clarkson wasn't everyone's cup of anti-freeze but in between bouts of suffering from grumpy old white man syndrome he was pretty funny. The other two – the short cheeky one and the floppy haired one – were decent sidekicks and the whole thing worked well for a long time. Towards the end the ideas were wearing a bit thin so it was probably time to call it a day.
So who are the new hosts and will they bring a much needed freshness?
Chris Evans: His ginger topped grinning melon has been hard to ignore for years if you live in England. He's a well known radio jock and had a very successful Friday night TV show called TFI Friday. He loves cars and owns shed loads of very expensive supercars which suggests he's very good when it comes to contract negotiations.
Matt LeBlanc: Known to everyone as the lovable stupid one from Friends and less well known for his role in the excellent Episodes. He apparently likes cars so that's something. Whether he will be funny without Matthew Perry setting him up we'll have to wait and see.
Sabine Schmitz: The pro German race car driver will be known to Top Gear heads as she featured in an excellent episode where she coached Clarkson to driving a sub 10 minute lap in an X-Type Jag around the Nuremburg Ring. She then beat his lap time and then almost beat it in a Transit van. Being German you might think humour will not be a natural trait, but she's actually quite funny – possibly intentionally as well.
Eddie Jordan: Former F1 team owner and pundit, Jordan is a man with an opinion and knows a thing or two about cars. I can't remember him being particularly funny or likeable but then he was entrenched in F1, not a sport known for its humour.
Chris Harris: A motoring journo and YouTube star. Reckons he's quite gobby. OK.
Rory Reid: Motoring Journo who impressed with a 30 second audition tape. An unknown quantity.
And the Stig.
I can't remember the last time a cast had this much pressure and expectation thrust on their shoulders. If it doesn't crash and burn it should be quite good.
Leave a Comment
Please login to comment