Winter's Back and Your Car Battery Might not be Happy - 7th June, 2016
Jun 7, 2016
Loading...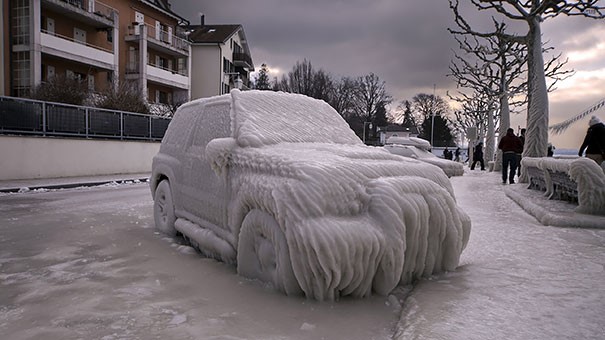 For much of the country, including where I live, winter hasn't exactly got going yet. But that hasn't stopped it killing my wiper blades (see this previous story) and now it's taken my battery. This is all really inconvenient because I was just on my way to an important meeting (is there ever a convenient time to find your car won't start?). So before you are faced with a cold Monday morning disaster here's something to consider.
My car Battery: In the last 12 months my battery has been drained at least 3 times from the boot not being shut properly by either myself or somebody else. This means the little light in the boot stays on and drains the life out of the battery. This has been inconvenient enough but at least I've been able to successfully charge it up and carry on. But it seems the constant abuse has taken its toll and it can take no more. And if I'm honest it has given me a few warnings.
Winter is tough on car batteries which is why your aging one is often found out at this time of year. An old battery that worked fine in summer can be hopeless in winter due to the cold temperatures reducing the battery's cranking power. So as soon as you detect it's a little sluggish to turn the car over on a cold morning go and get it checked out and, probably, replaced. There are good reasons for doing this. Firstly, and most obviously, a pre-emptive strike will mean you won't be standing outside in the freezing cold calling work to say you are running late and then calling a breakdown service to get you going again. Secondly there's the economic factor. If you wait until it's too late you will most likely have to buy a battery off the breakdown service company. And one thing's for sure; when you're stranded with a dead battery at 7am on a Monday it's definitely a sellers market when it come to new batteries. You're not in a great negotiating position and shopping around isn't too practical either.
So do as I say and not as I do – if you're car turns over a bit slower on these colder mornings and your battery is more than 5 years old don't ignore it, sort it out now. It'll save you time, embarrassment and probably money.
Leave a Comment
Please login to comment