Perfect Timing - 18th February, 2016
Feb 18, 2016
Loading...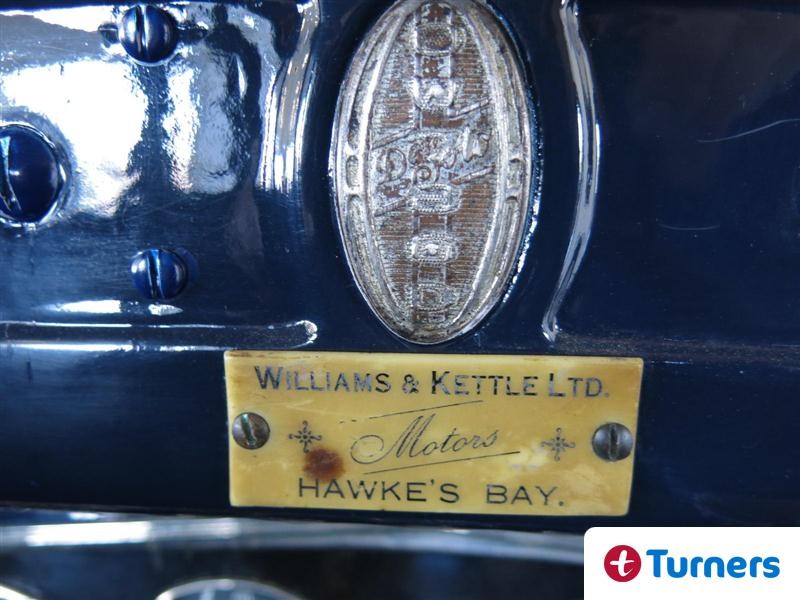 This weekend is Napier's annual celebration of its Art Deco architecture and all things early 20th century. Every year hundreds of veteran cars from all over NZ and beyond congregate in the city and cruise around adding to the period of Art Deco weekend. And as luck would have it, Turners has a perfect car to join the fun. And it's for sale, too.
In 1931, Napier was hit by a massive earthquake which destroyed most of its inner city buildings. A massive rebuild was required and the popular Art Deco style of the period became the theme. Today, South Beach, Miami and Napier are considered the two best preserved Art Deco towns in the world. Some of the Deco buildings were replaced with "modern" structures in the 60s, 70s and 80s but today they are both protected and celebrated. Napier's Art Deco weekend is pretty big with thousands of visitors all decked out in period costume, attending some of the many events across town. And then there are the cars – hundreds of cool old cars driven by proud, fanatical owners. It must be the highlight of their year.
So with just a day to go before the start of Napier's biggest weekend of the year, where does one find an appropriate car to drive? It's hard enough to find accommodation in Napier this weekend, but a car? Well it just so happens that Turners Napier has the perfect car for sale right now. Not only is this 1928 De Soto from the right period it also appears to be a Napier car from new. It's right hand drive and, going by the plaque on the dash, was possibly sold new by Williams and Kettle Motors in Hawkes Bay. It was restored in the 80s and has been a fixture of Art Deco weekend since. I'm reliably informed by the manager of Turners Napier that this earthquake survivor is a real honey to drive and is in great shape.
And then there's the price. At just $18,000 drive away this old De Soto represents somewhat of a bargain. That sort of money won't get you a new Corolla but it will buy you a piece of Hawkes Bay history. That's staggering. The car is available right now. More details here.
Leave a Comment
Please login to comment